We're excited to announce the dates for the 47th Eco-Ag Conference & Trade Show! Join us this Dec. 5-8, 2022, in Covington, KY, as we bring together farmers, ranchers, growers and experts in the name of economical, ecological agriculture education.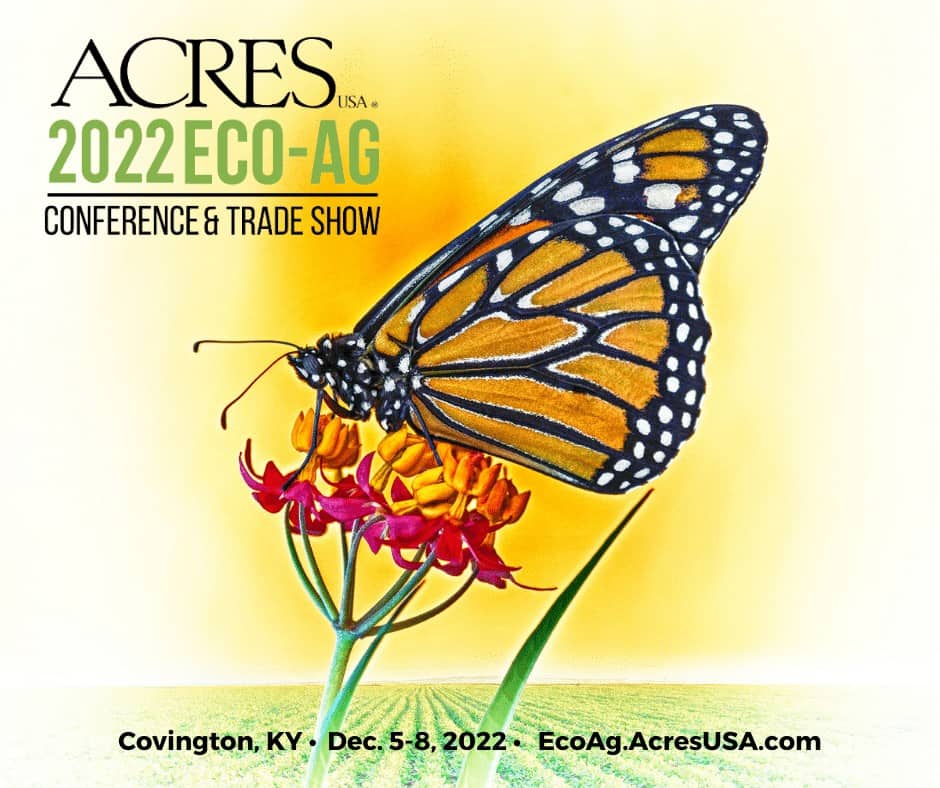 This is an event like no other, as attendees will tell you, whether they've come once or for decades. Learn from top-notch speakers and experts – both in the field of agriculture education and in actual fields, as many are farmers themselves. Topics of education during Eco-Ag Conference include tactics around building soil biology, balancing chemistry, improving structure and integrate biodiversity like livestock, companion crops and cover crops.
We'll be releasing more updates on 2022 agenda topics and speakers, so be sure to keep an eye out here and at EcoAg.AcresUSA.com. You can sign up for our News & Announcements newsletter to get updates delivered directly to your inbox! Learn more about the conference here, or go ahead and register today for our best pricing option!
We can't wait to see you this December! You can read our recap of last year's conference here.