Acres U.S.A. is excited to announce a new, in-person, live event this summer: the 2021 Acres U.S.A. On-Farm Summer Intensive with Zimmer Ag. Held in partnership with experienced farm consultants Gary Zimmer and Leilani Zimmer-Durand at their famous Otter Creek Farm near Lone Rock, Wisconsin, this two-day educational experience will help farmers, growers and land owners maximize their land's potential.
During two incredible days, attendees will experience hands-on instruction on the farms managed by the experts at Zimmer Ag, while also getting focused classroom workshops. In the end, attendees will be able to demonstrate how the correct mindset, mixed with an economic strategy for land management, can equal profitability and long-term security for any type of farmer, grower or operation.
Farmers and growers will also learn key tactics about overall land-use, including a number of ways to think differently about maximizing a land's financial potential. From repurposing cover crops into cash crops, to filling in circle pivot gaps with high-value vegetables, to even market-driven permaculture techniques, the takeaways from these two days will provide an attendee with tactics they can immediately start applying back at their home operation.
Registration is open for each session and will be maxed out at 35 attendees, so this will sell out. We will hold two sessions: July 16-17 and July 19-20. Early-bird registration ($595) will be available until June 2, when prices increase to $675 per person.
For more information, including details about the fun things to do in the Lone Rock region, visit https://onfarm.acresusa.com
Acres U.S.A. On-Farm Summer Intensive with Zimmer Ag
Dates: July 16-17 & July 19-20
Location: Otter Creek Farm near Lone Rock, WI
Registration is open: https://onfarm.acresusa.com
For more info call: 1-800-355-5313 | 970-392-4464
Or email: events@acresusa.com
About the speakers:
Gary Zimmer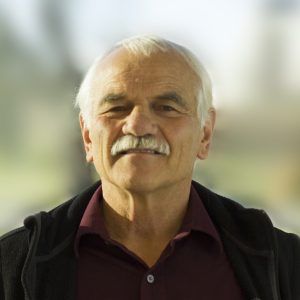 Raised on a Wisconsin dairy farm, Gary Zimmer is a world-renowned farmer, author, speaker, and biological farming consultant with over 35 years' experience in agriculture. He has helped thousands of farmers to improve their operations, starting with the soil and building to a profitable, successful farming operation. Gary is the founder of Midwestern BioAg, and runs Otter Creek Organic Farm together with his family.
Books: The Biological Farmer and Advancing Biological Farming
Leilani Zimmer-Durand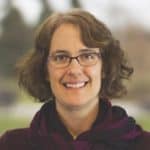 Leilani Zimmer-Durand grew up on her family's farm in southwestern Wisconsin. Zimmer-Durand is a farm consultant, ecologist and agronomic educator with 15 years' experience in biological and organic farming. She has written and spoken widely on soil health and fertility. Leilani is the former VP of Research and Development at Midwestern BioAg where she developed and tested carbon-based fertilizers.
Books: The Biological Farmer and Advancing Biological Farming
Keefe Keeley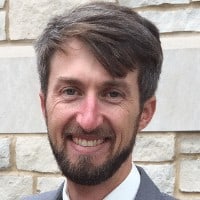 Keefe Keeley, Co-Executive Director of the Savanna Institute, works to advance agroforestry as a land and climate solution. Keefe's experience includes farm business, research, public agency, and civil society initiatives. Research at the institute includes tree crop variety trials, silvopasture establishment techniques, pollinator habitat, carbon sequestration, and land access. Educational offerings include trainings; landowner outreach; farm planning guides; and the yearly Perennial Farm Gathering. Keefe recently co-edited a bioregional anthology calledThe Driftless Reader about the unglaciated area just to the west of his home in Madison, Wisconsin.
Karl Dallefeld
Karl Dallefeld has been involved with agronomy for the past 30 years and utilizes forages and cover crops in his own cattle operation. He has made a name for himself throughout the seed industry by speaking about forages and practical management in the U.S. and Canada at numerous educational presentations and conferences. In 2009, Karl co-founded Prairie Creek Seed to provide the best genetics and management advice to farmers. Karl is driven to support agriculture and farmers as they work to improve their profitability and land stewardship. Karl oversees the company's operations, is the leader in developing forage products, assists with general sales, provides tech support, and continues to teach producers the benefits of utilizing high quality forages and focusing on soil health.