This month, our theme is healthy soils. You will see this theme reflected in Acres U.S.A. magazine, in our weekly email newsletters, and in our August Book of the Month feature: Dung Beetles by Charles Walters.
Original Price: $24.00
Book of the Month Price: $19.25 – Buy it now!
About the Book
An Acres U.S.A. Classic!
Dung beetles have always been nature's greatest recyclers — in a way, they were the first organic farmers. They were also the first casualties of industrial farming. As farmers rediscover the many benefits of grass-based livestock production, dung beetles are given a solid shot at reestablishing their rightful place on the farm and ranch.
Charles Walters digs deep into modern science and ancient history, traditional folklore and the best practical advice to resurrect the lowly dung beetle, exposing farmers and ranchers — and anyone with a desire to work more closely with nature — to this amazing creature. Meet the world's leading scientists and farmer/researchers who have dedicated years to understanding the roles, actions and value of dung beetles in bringing a grazing operation into compliance with nature's laws, and then harvest the profits. Anyone interested in organic forms of farming will be enchanted by the intriguing tale of the dung beetle.
About the Author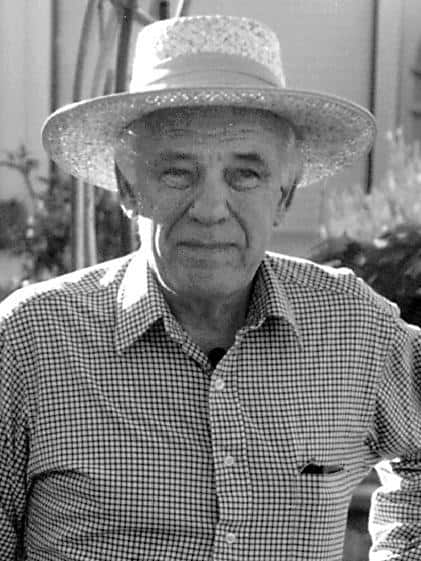 Charles Walters was the son of a Kansas farmer and grew up during the end of the Dust Bowl. His love of farming lead to him joining and working for the National Farmer's Organization (NFO), a group dedicated to the idea of using collective bargaining to obtain a better deal for the family farmer. Eventually, frustrated with the NFO's bureaucracy, he founded his own publication–Acres U.S.A. Walters single-handedly started the company, and used it to publish dozens of books and to use his magazine to inform the world about eco-philosophy. He eventually turned over day-to-day operations to his son, but remained an active part of Acres until his death in 2009.
Great Book Deals at Your Fingertips
Want exclusive access to the best deals on books each month? Get the Book of the Week email newsletter delivered directly to your inbox! Sign up today and get 20% off of your next Acres U.S.A. Bookstore purchase!