Last week, Dec. 6-9, marked the 46th annual Eco-Ag Conference & Trade Show in Cincinnati, Ohio! It was our first event back in person after the pandemic, and it drew in 631 attendees from all over the country, and some from over the border as well! Acres U.S.A. staff was helped by 19 amazing volunteers to coordinate 39 conference sessions, 30 speakers, 8 Trade Show presentations, 4 full-day Eco-Ag U workshops and 3 keynote presentations.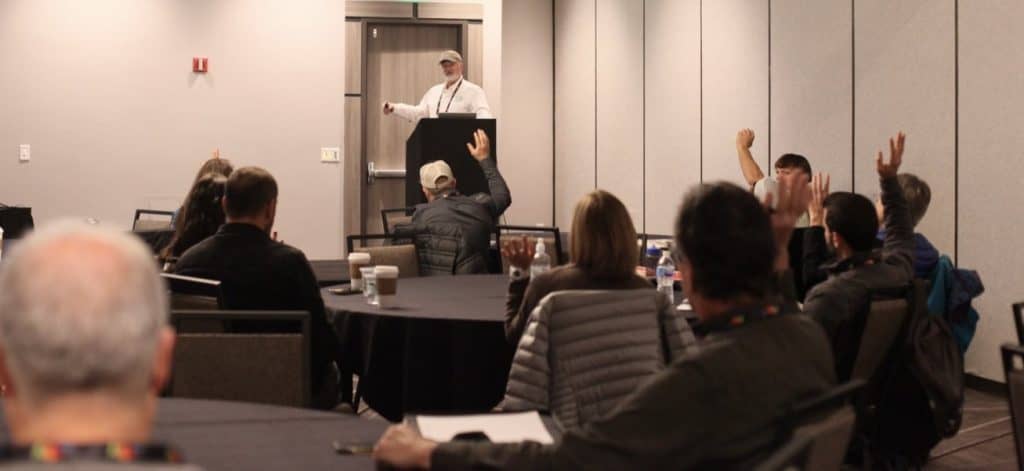 Attendees came from a variety of backgrounds, with new farmers and experienced farmers learning together, both in the sessions and in conversation in the hallways. Nobody talks about soil health like the Acres U.S.A. community, and that was proven once again by the hundreds gathered for the 2021 Eco-Ag Conference & Trade Show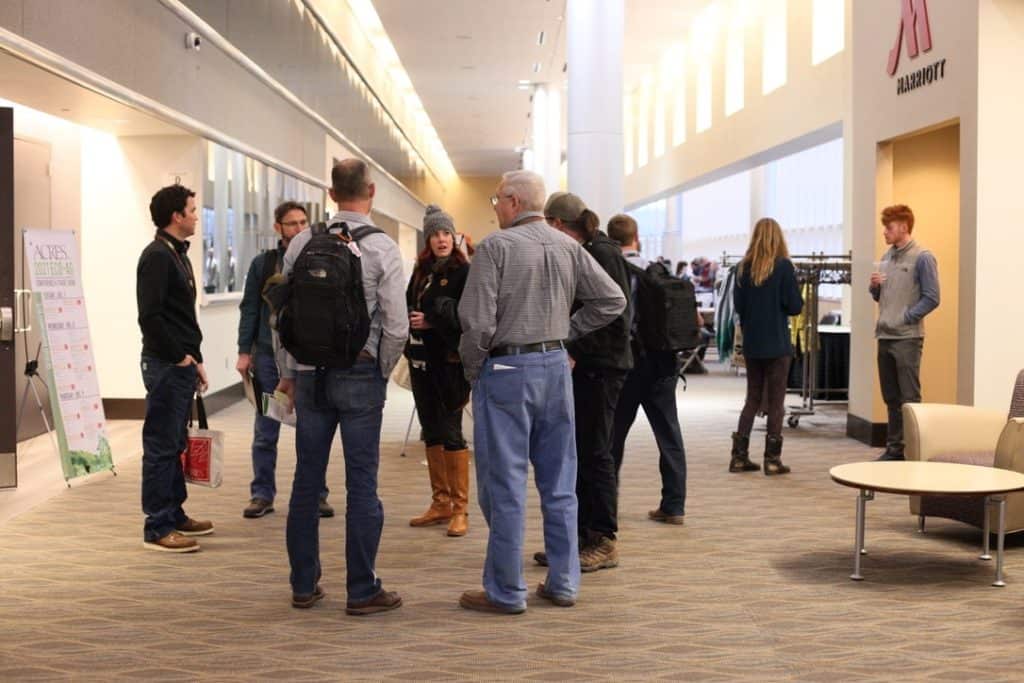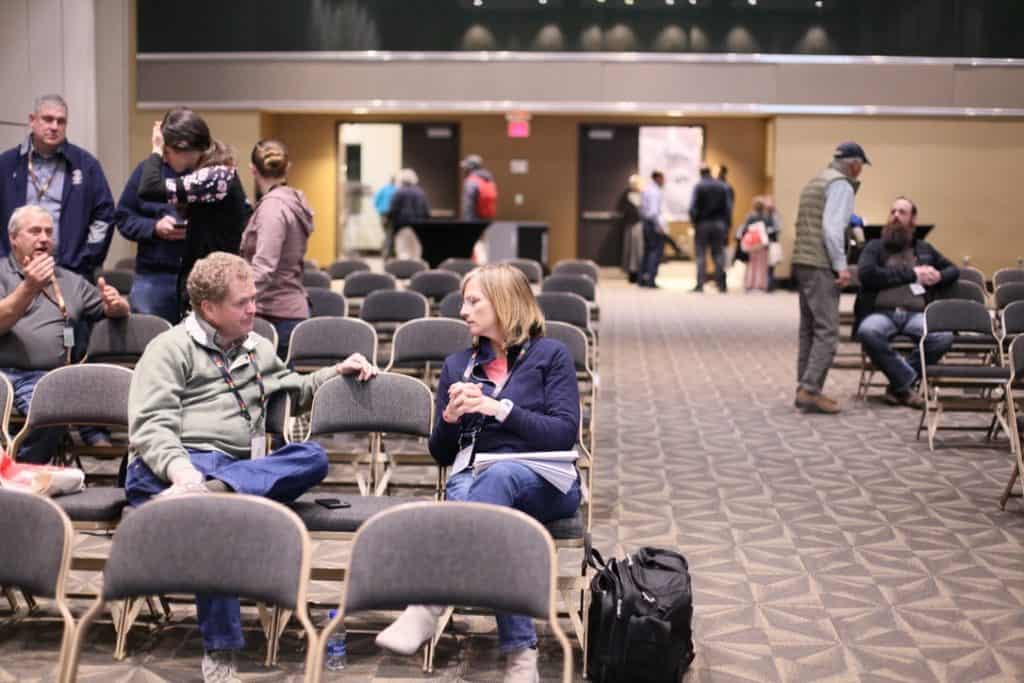 Below are some more of our favorite photos from the event. For even more photos, visit our Facebook page, Instagram profile or Twitter feed. If you have photos from the event to put on social media, please tag us (@AcresUSA), and post them with the hashtag #ecoagconf21 so that we and others can see and enjoy them too!
Thank you to all who attended and supported this event! The energy was amazing and we can't stress how wonderful it was to see folks in person once again.
More pictures are below, but be sure to stay tuned for updates about next year's Eco-Ag Conference & Trade Show, as well as other Acres U.S.A. annual events such as the Healthy Soil Summit and On-Farm Intensives. Sign up for our News & Announcements email newsletter here!
Eco-Ag U Workshops
Here are some photos of some of our Eco-Ag U instructors – Nicole Masters, Dr. Don Huber and Mark Shepard – delivering their high quality content to ready-to-learn attendees.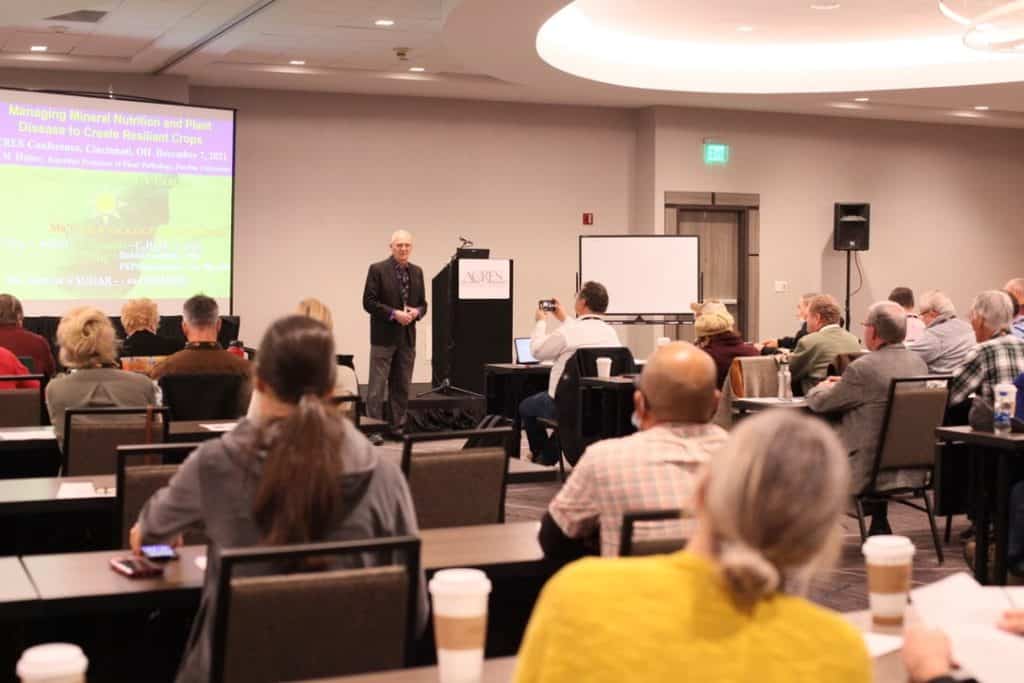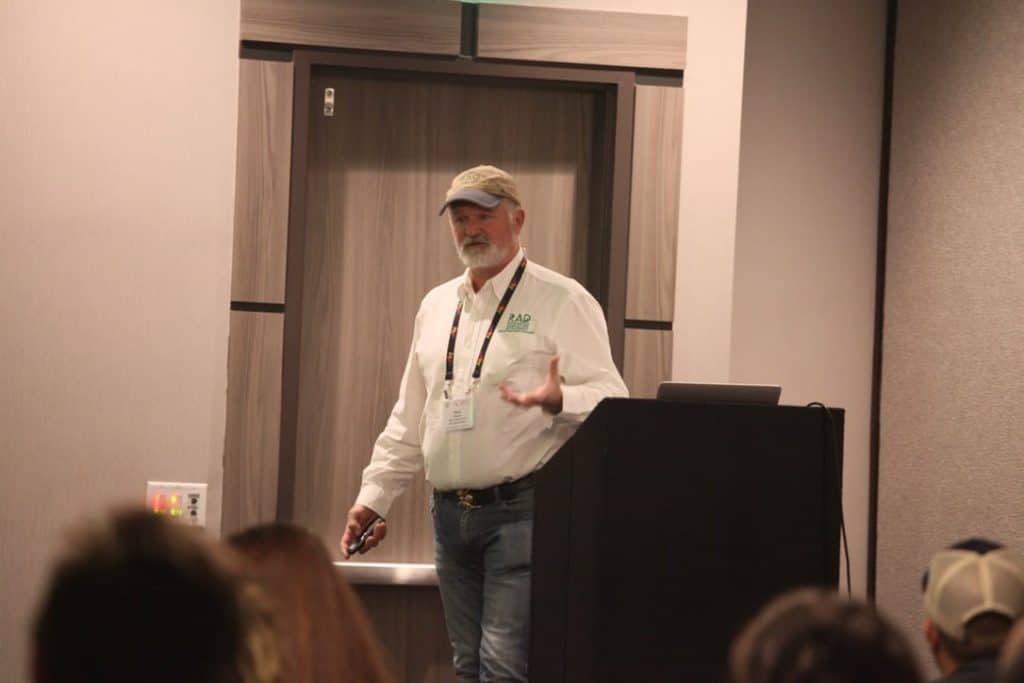 Trade Show
With 82 booths on display, the Trade Show had someting for everyone! Row after row of eco-ag innovators ready to network and discuss the latest tools, techniques and methods. For the first time we also had Trade Show Presentations right on the Trade Show floor!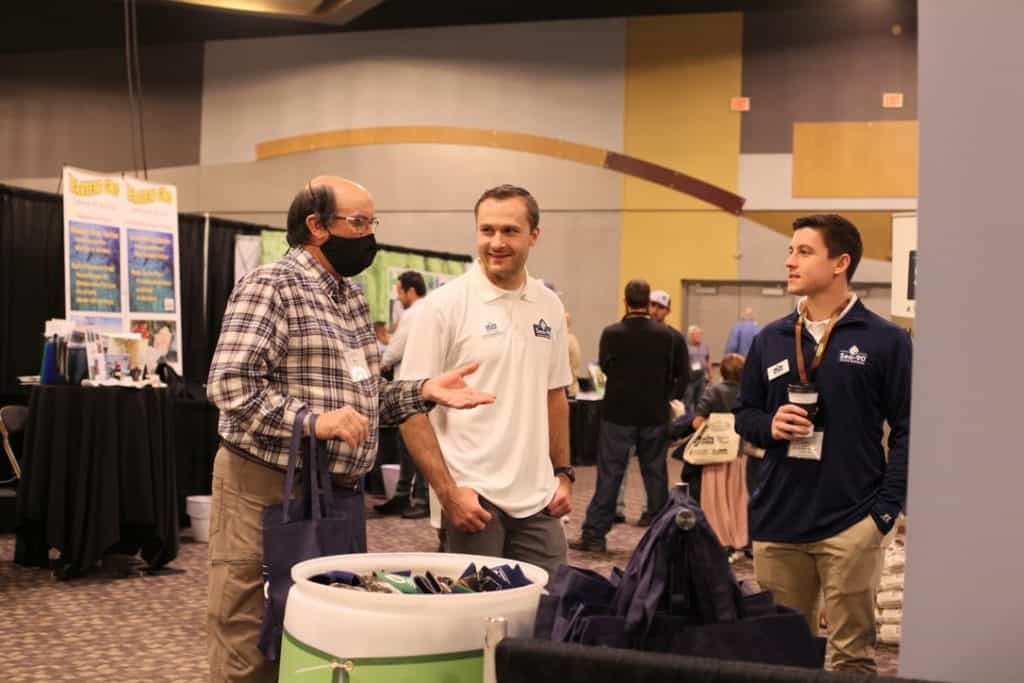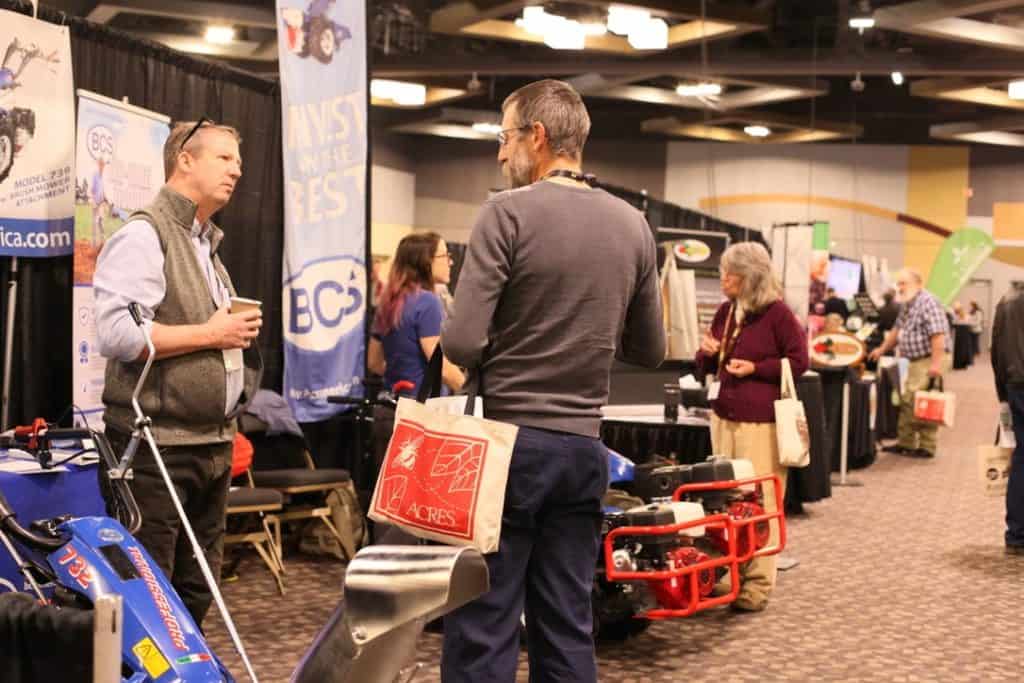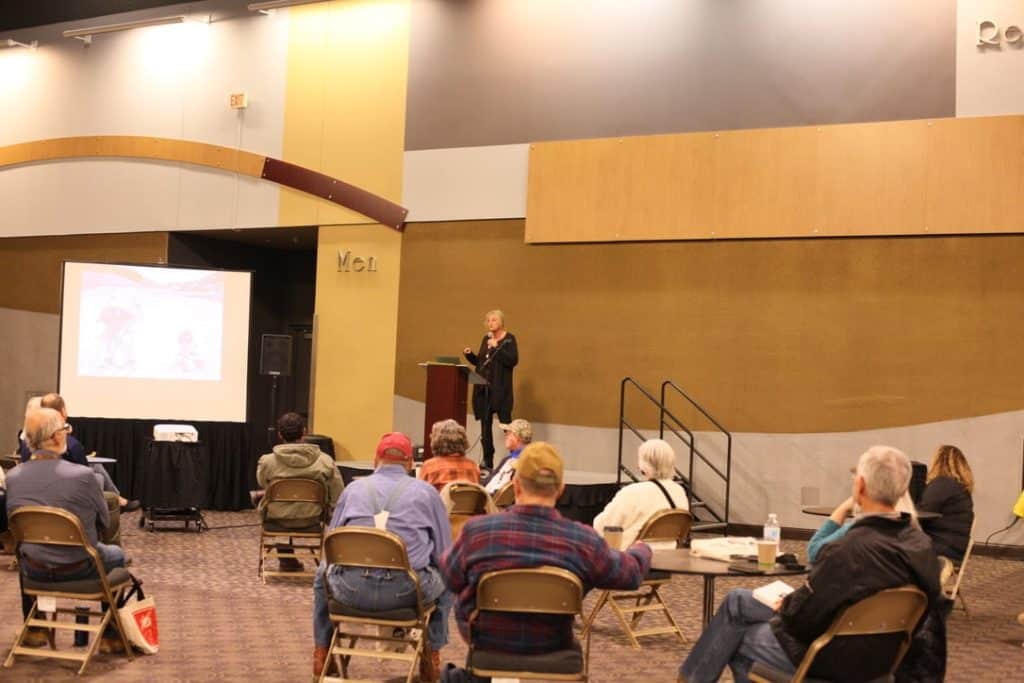 Conference Sessions
Our conference docket was filled with big names in eco-agriculture this year, and topics ranged from human health to soil microbes to livestock and more!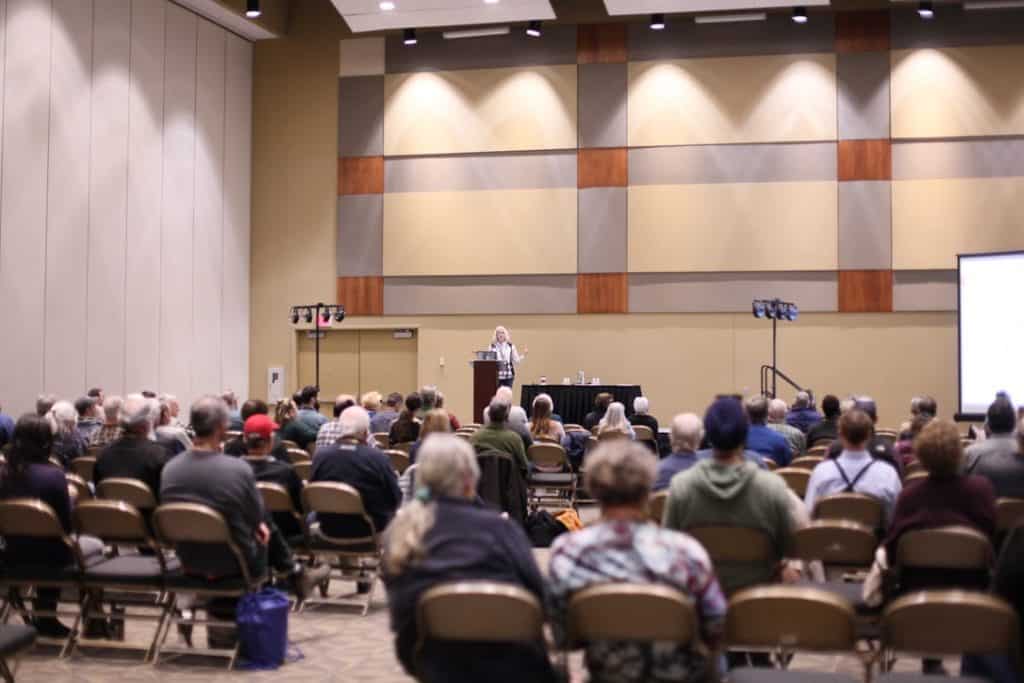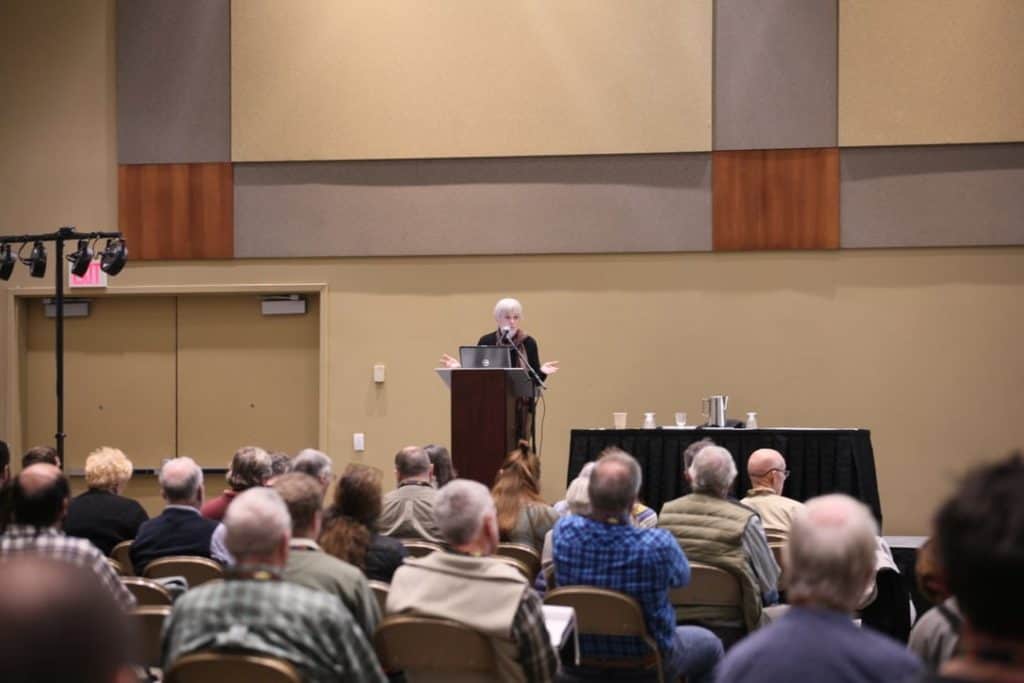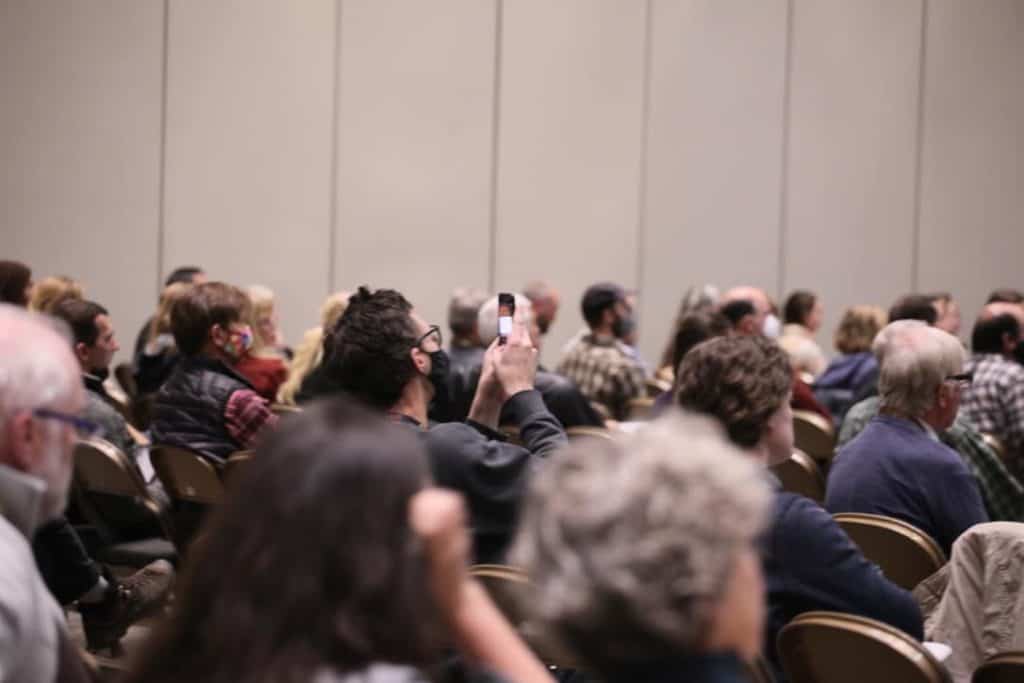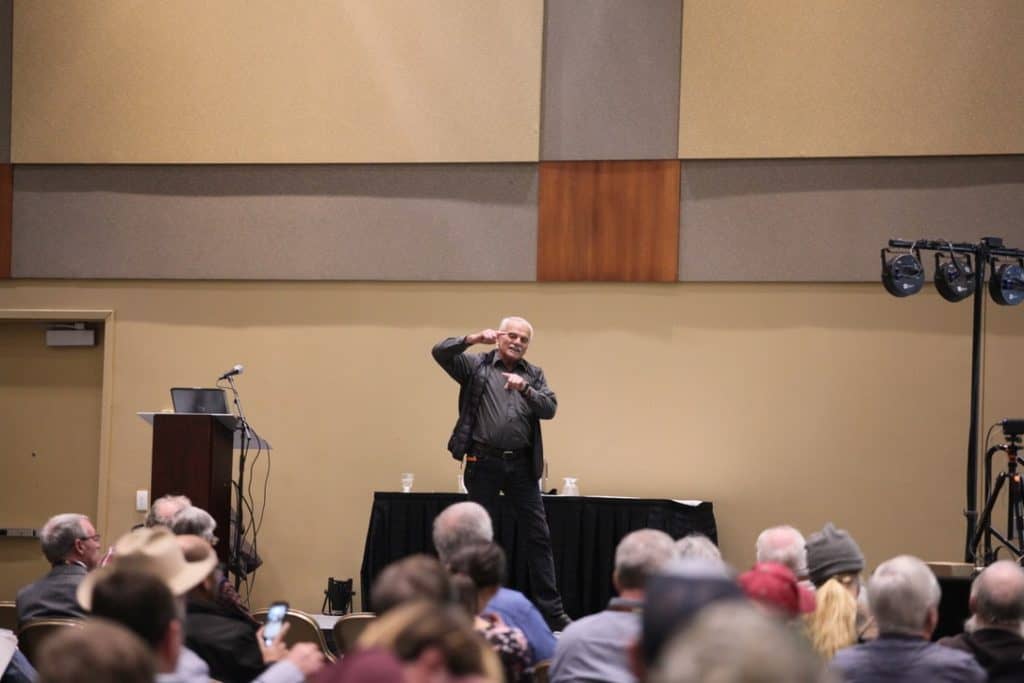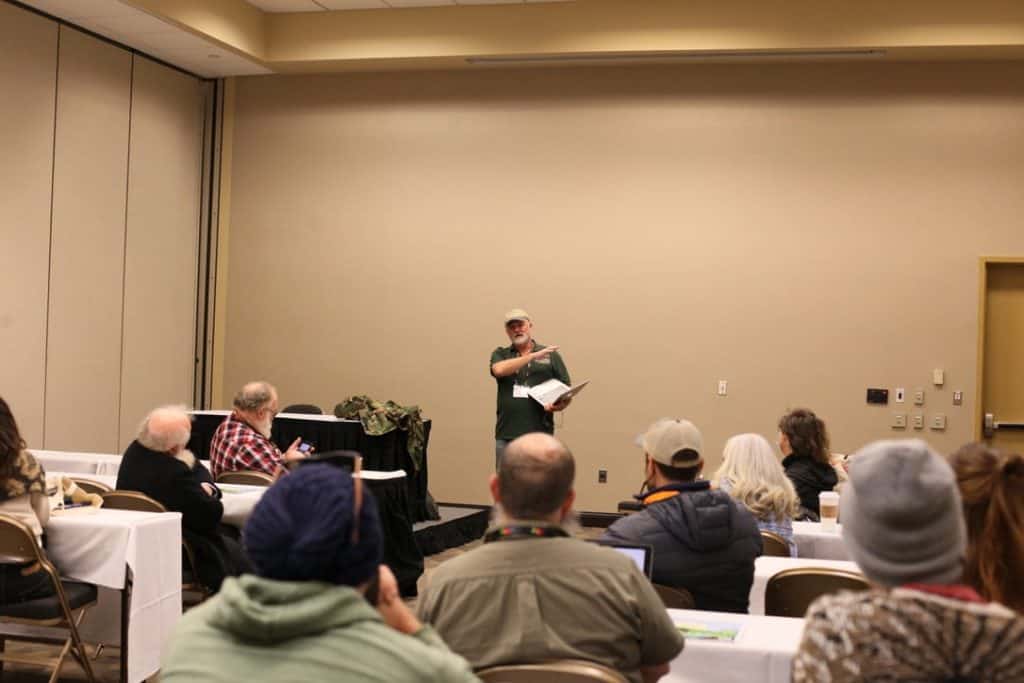 Keynote Presentations
The Eco-Ag Conference featured three keynote presentations this year, from animal behaviorist Fred Provenza, to Will and Jenni Harris of White Oak Pastures, to a star-filled panel with Dr. Nasha Winters, Nicole Masters, Reginaldo Haslett-Marroquin and John Kempf.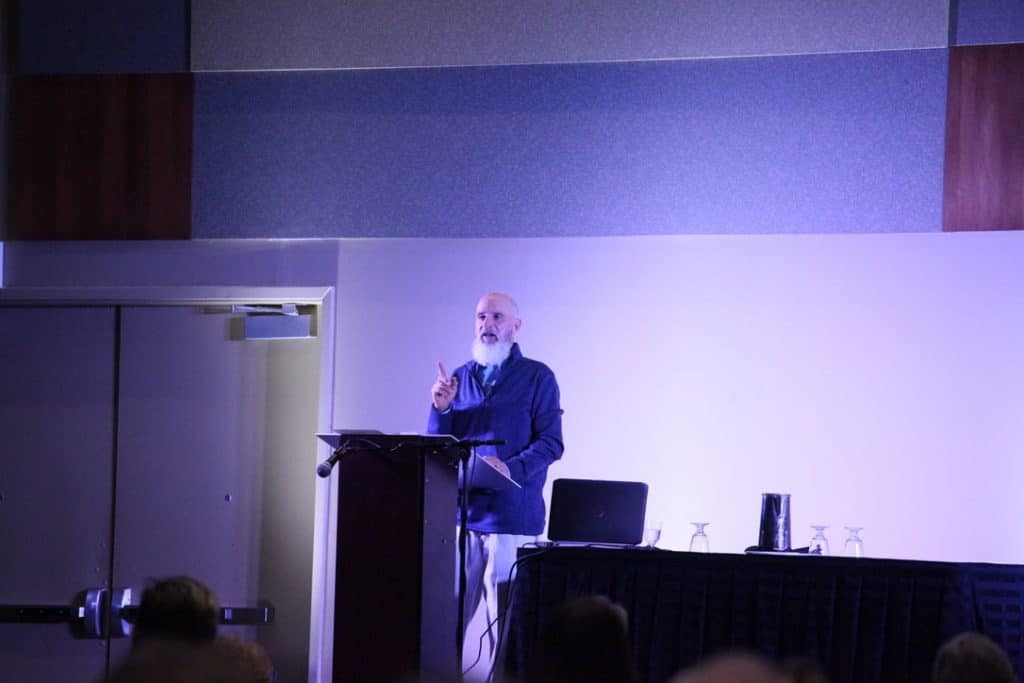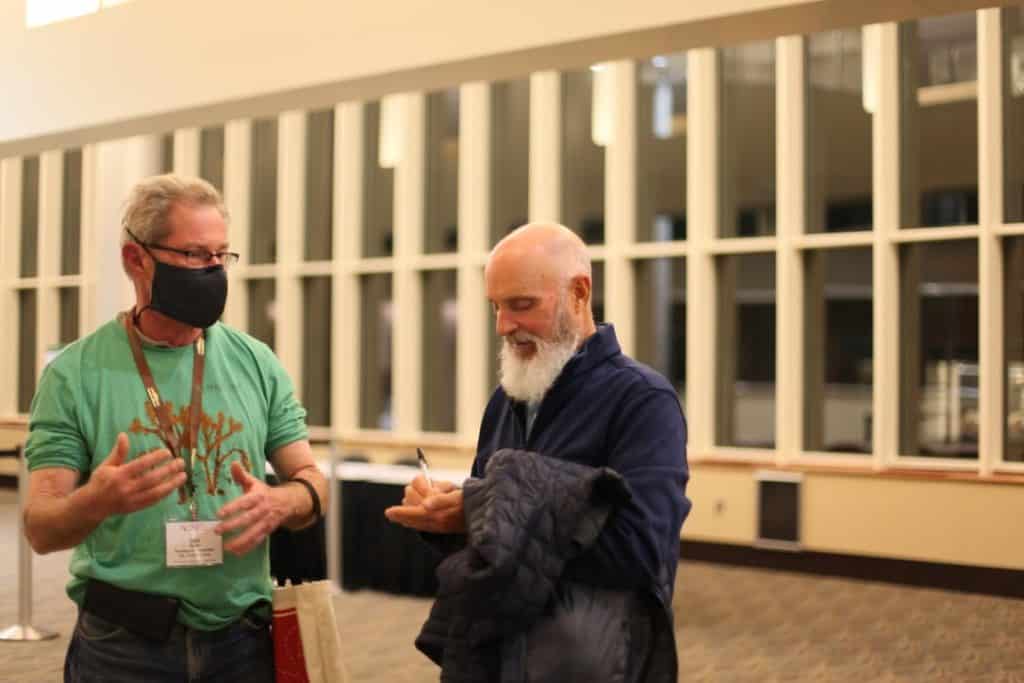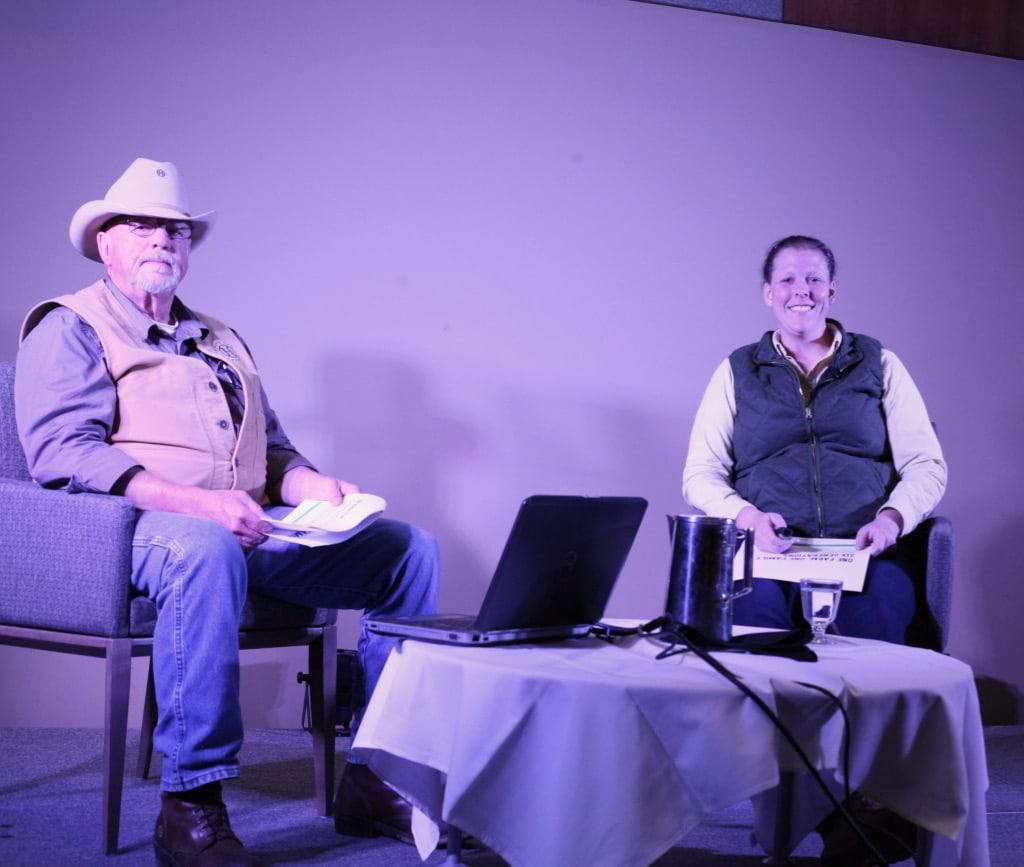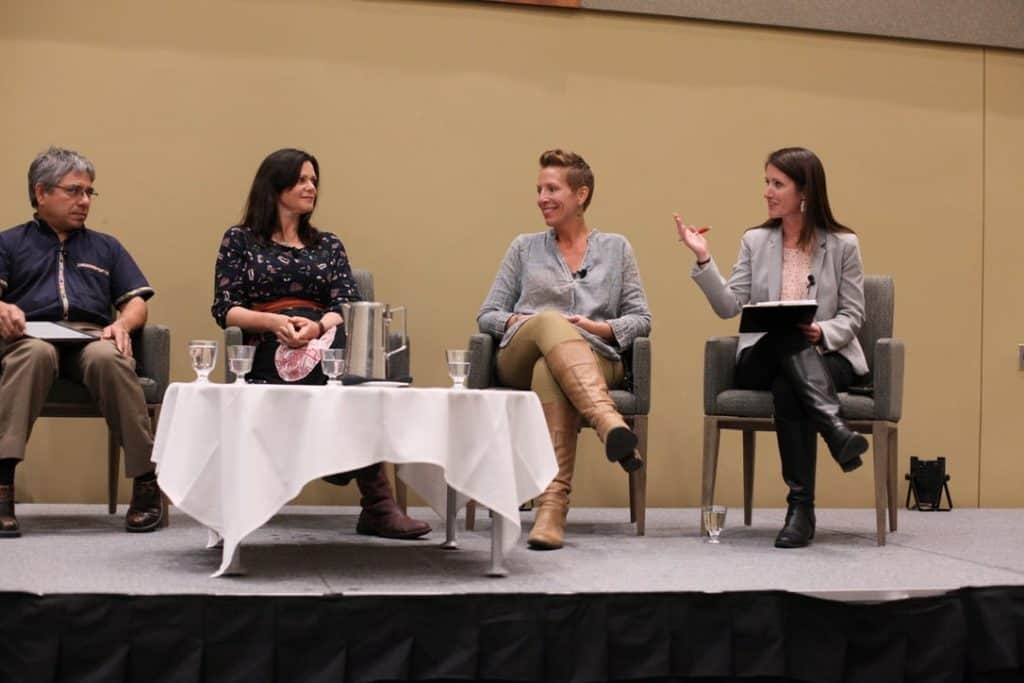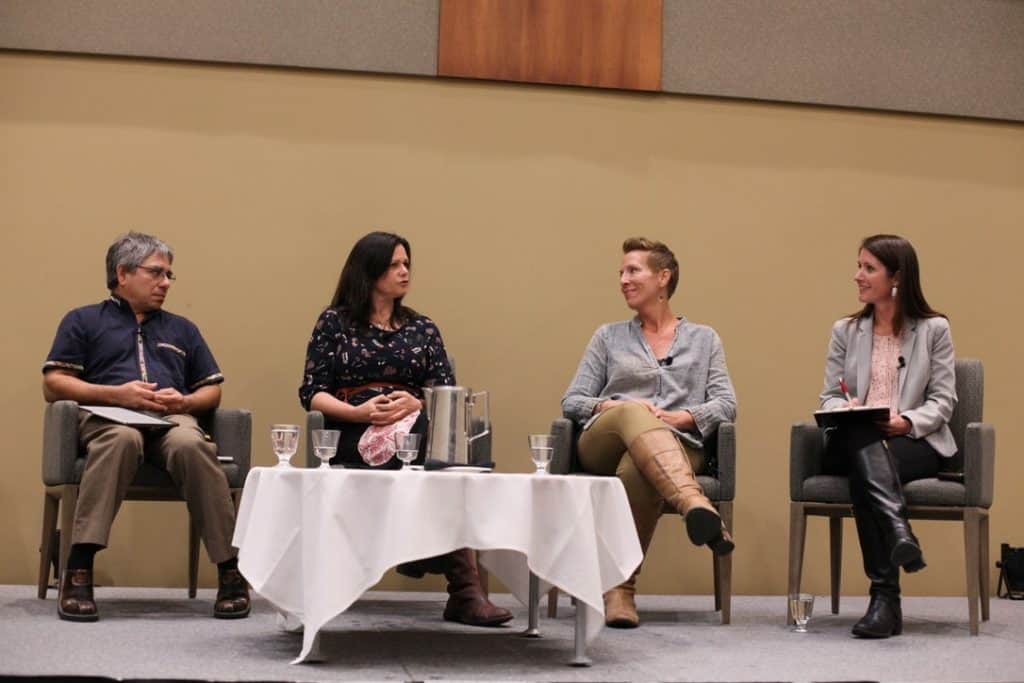 Eco-Ag Achievement Award
Each year we give the Eco-Ag Achievement Award to an exceptional leader in the agricultural field. This year's recipient was André Leu, an Australian regenerative farmer with decades of experience on the farm and around the world, International Director of Regeneration International and author of his newest book, Growing Life. Learn more about André and the award here.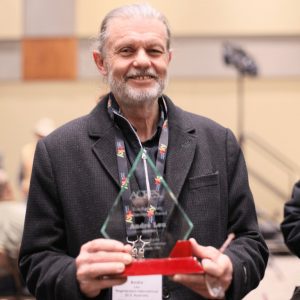 Acres U.S.A. Bookstore
Our on-site bookstore was incredibly popular this year, with hundreds of titles available to attendees intent on furthering their learning after conference. Three of our speakers – André Leu, Paul Dorrance and Dr. Nasha Winters – got to hold and sign copies of their new books for the first time at conference.
Want to learn more from conference speakers? Check out our 2021 Eco-Ag Conference Speakers collection still available at our online bookstore.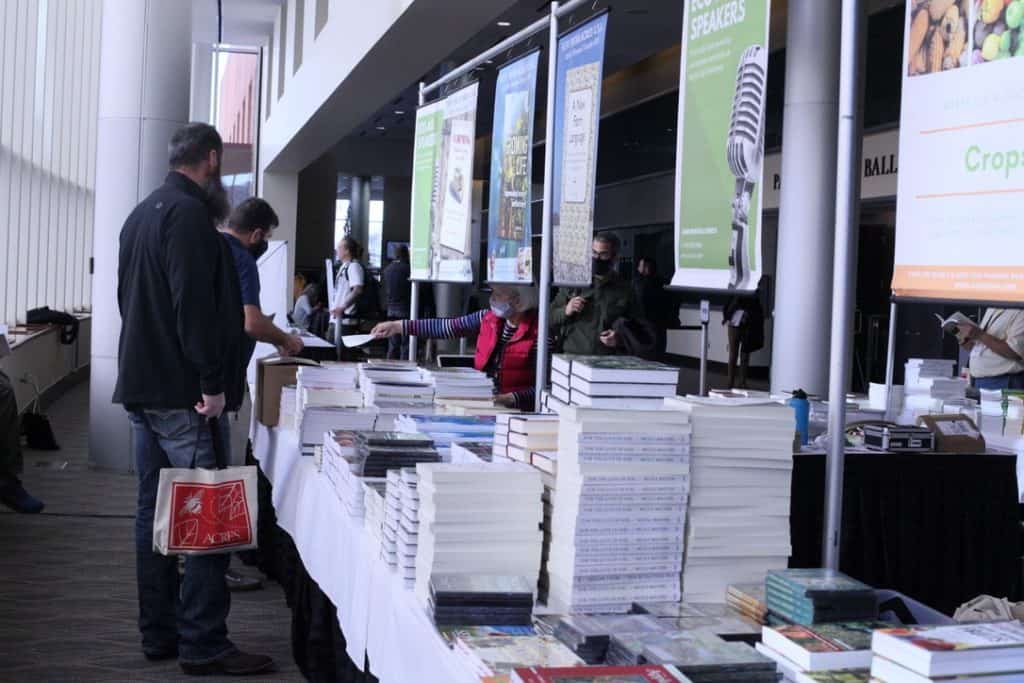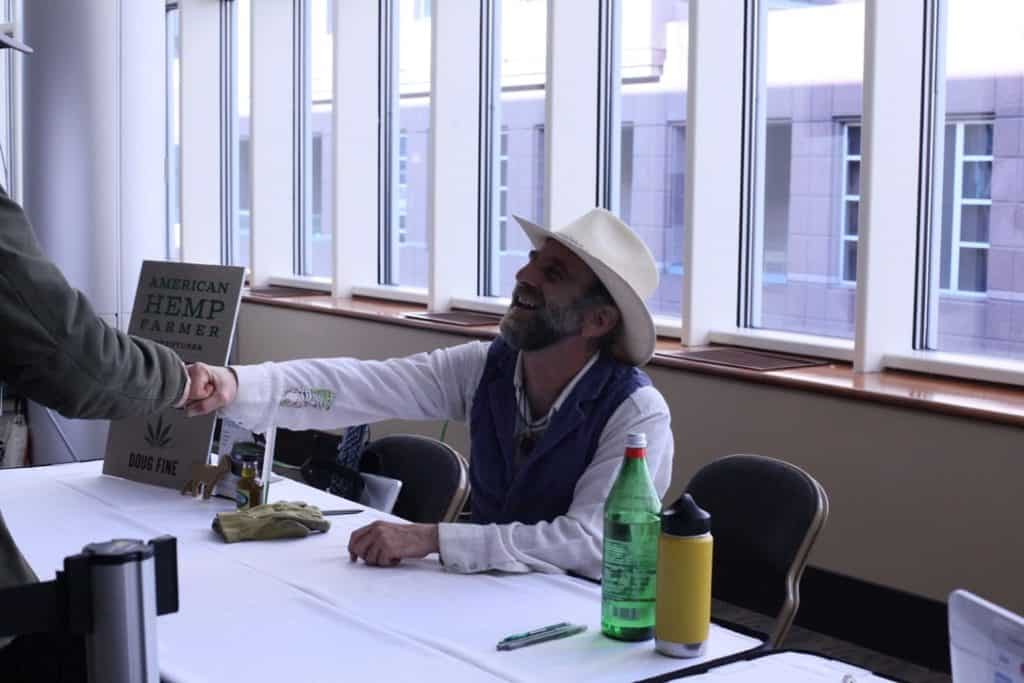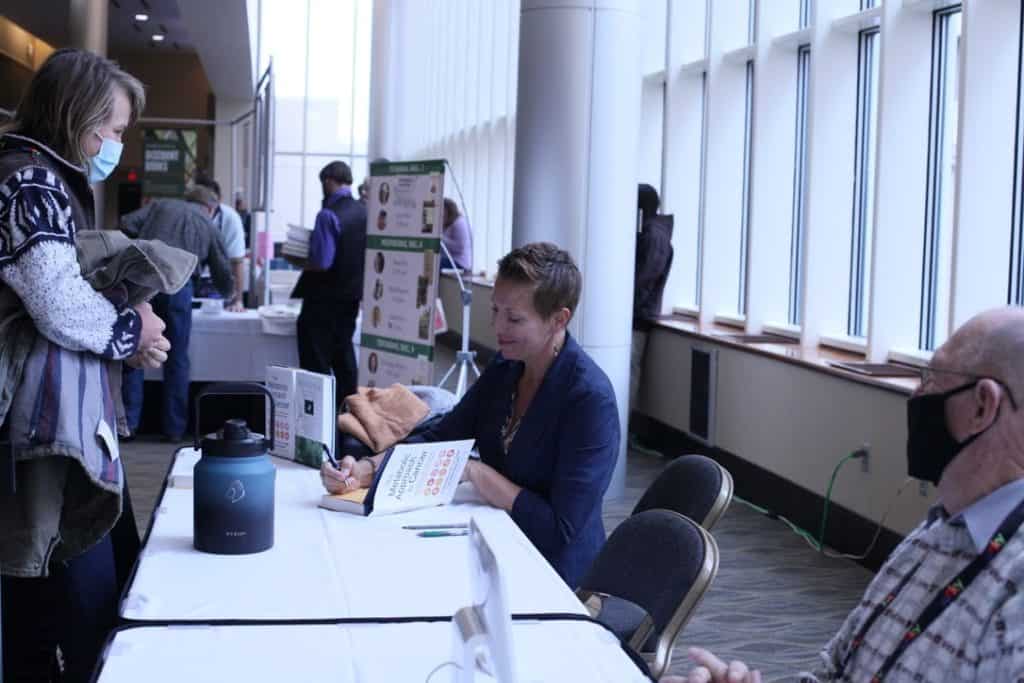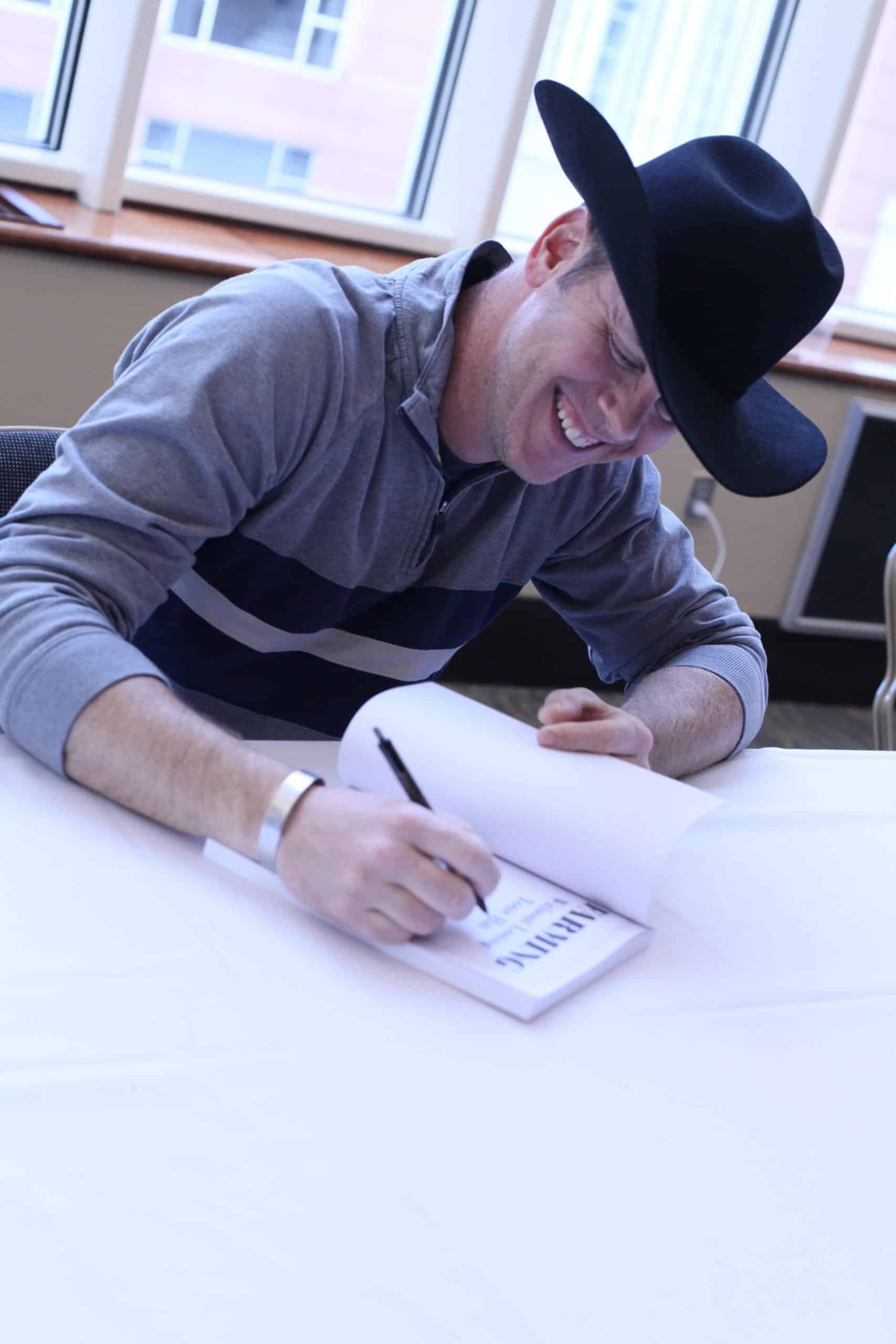 Continue Learning
Interested in the replay? The 2021 Eco-Ag Conference Replay is now available for purchase here.
Your eco-ag education doesn't have to end just because conference does! Keep learning with books by 2021 Eco-Ag Speakers, our Eco-Ag U online learning courses, our free EcoFarmingDaily.com website, and our educational weekly email newsletters!