Thank you to everyone to attended, spoke, exhibited or participated in last week's 2022 Healthy Soil Summit event! We were pleased to reconvene in Sacramento, California, for our summer soil health event in person. This year's events had many highlights, from informative farm tours to in-depth roundtable discussions. We can't wait to see everyone next year – as well as this December at the Eco-Ag Conference in Covington, Kentucky!
On-the-Ground Learning
One of our favorite parts of the Healthy Soil Summit event are the pre-event farm tours! This year, lucky attendees made their first stop at Myers Ranch, where they were given a robust tour by knowledgeable agronomist James Pingrey.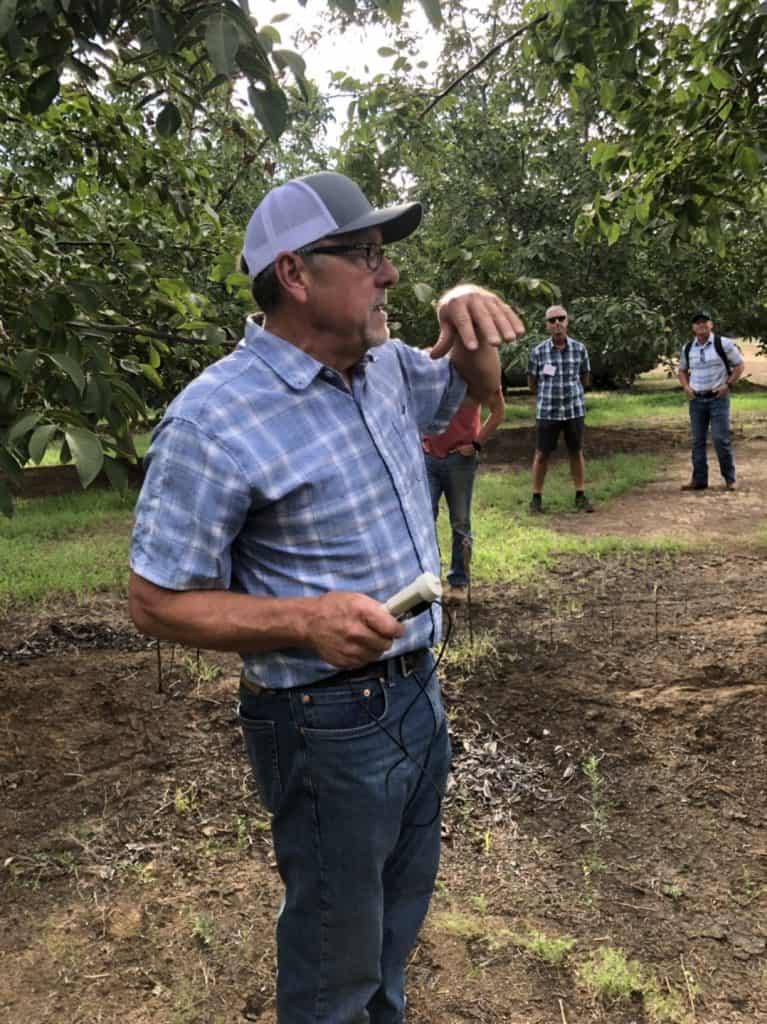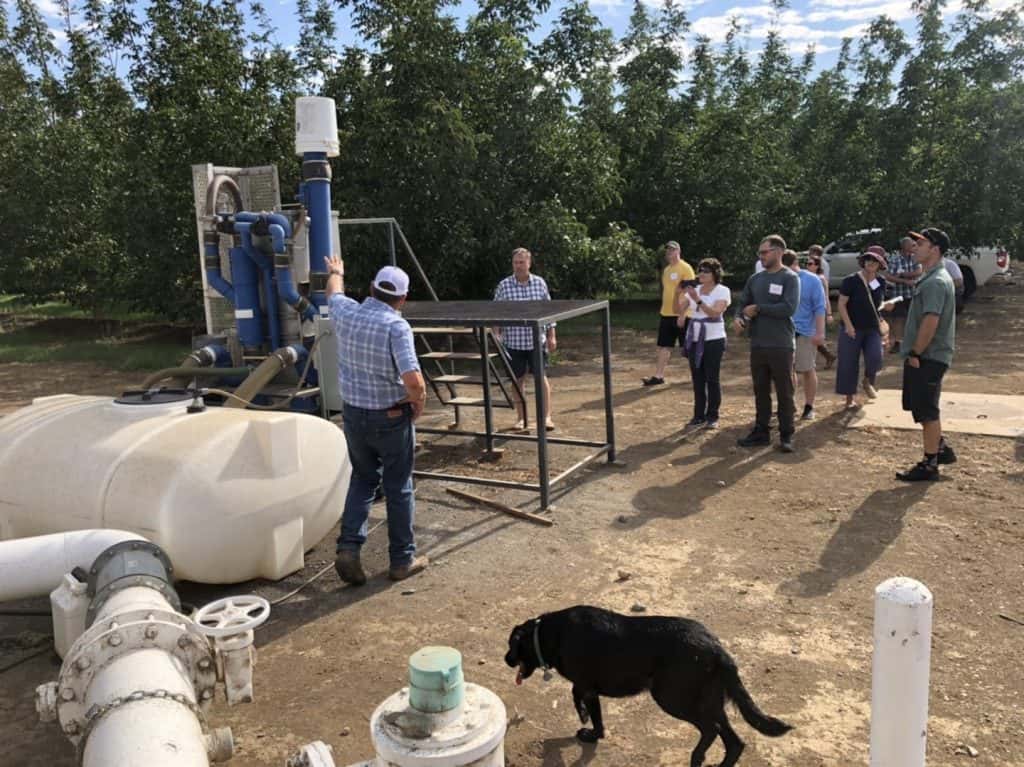 Farm Tour attendees saw different stages of soil health transformation over 450 acres of newly converted Certified Organic Walnuts, as well as an almond orchard that is farmed regeneratively and moving toward organic certification.
The second stop, after lunch, on the Farm Tour was the Center for Land-Based Learning, which works to inspire, educate, and cultivate future generations of farmers, agricultural leaders and natural resource stewards.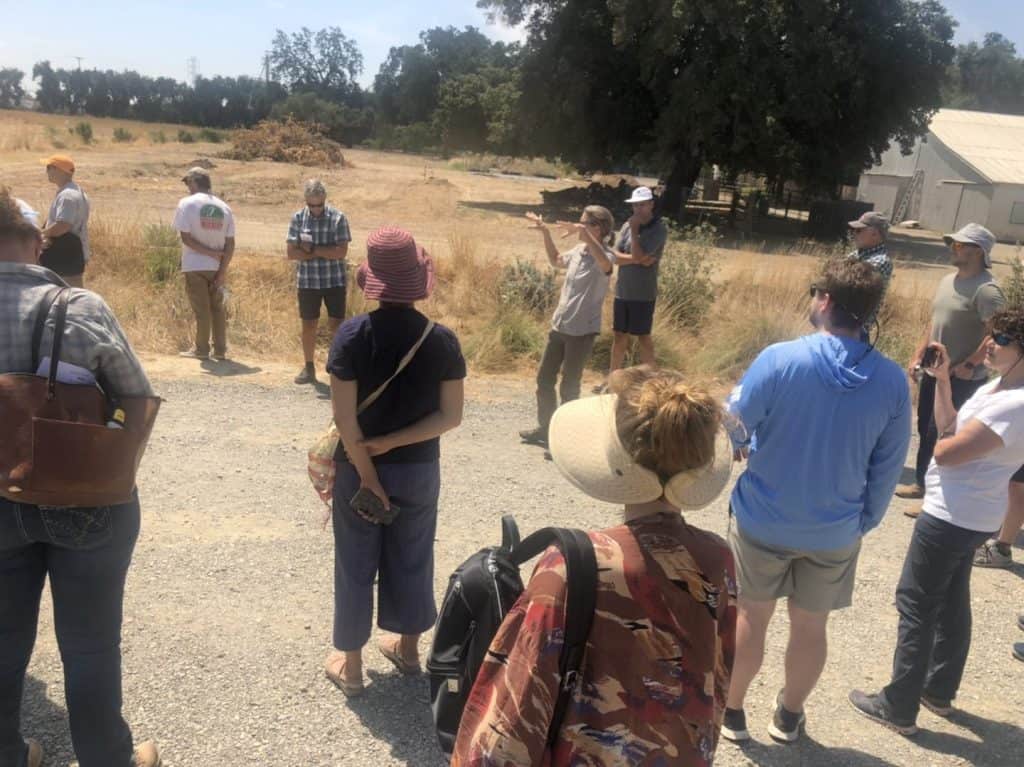 Healthy Soil Education
The Healthy Soil Summit features a star-studded cast of speakers every year, and 2022 was no exception! In addition to John Kempf, Kris Nichols and James White, attendees of the Healthy Soil Summit listened to panels and case studies to further their soil health education.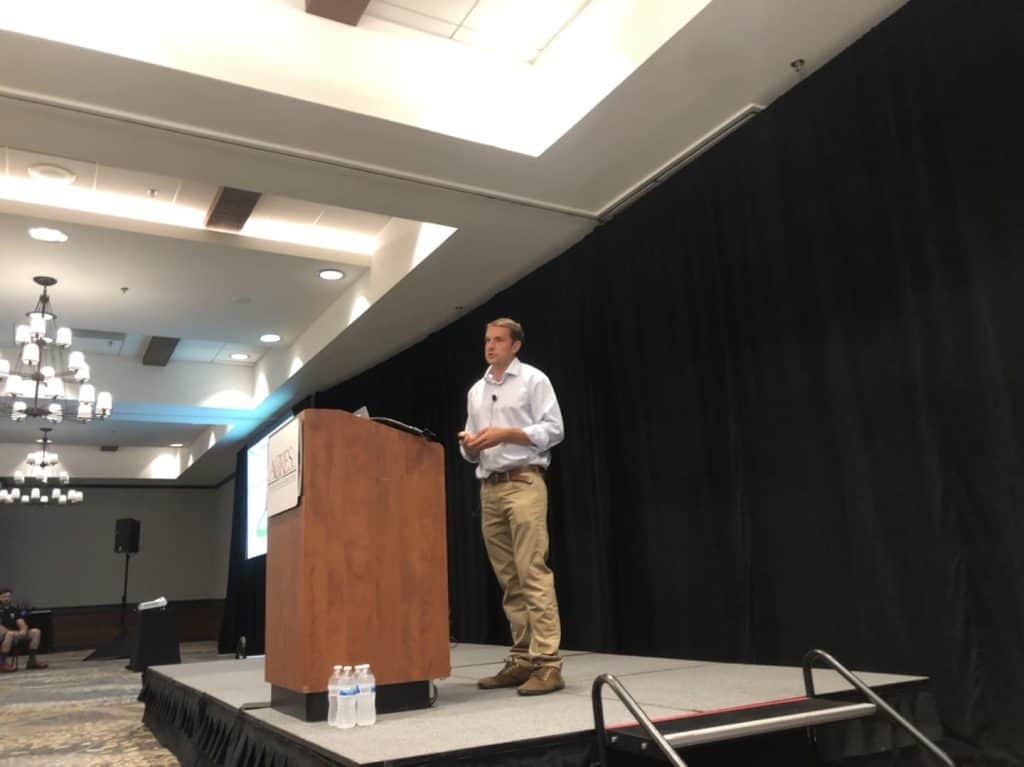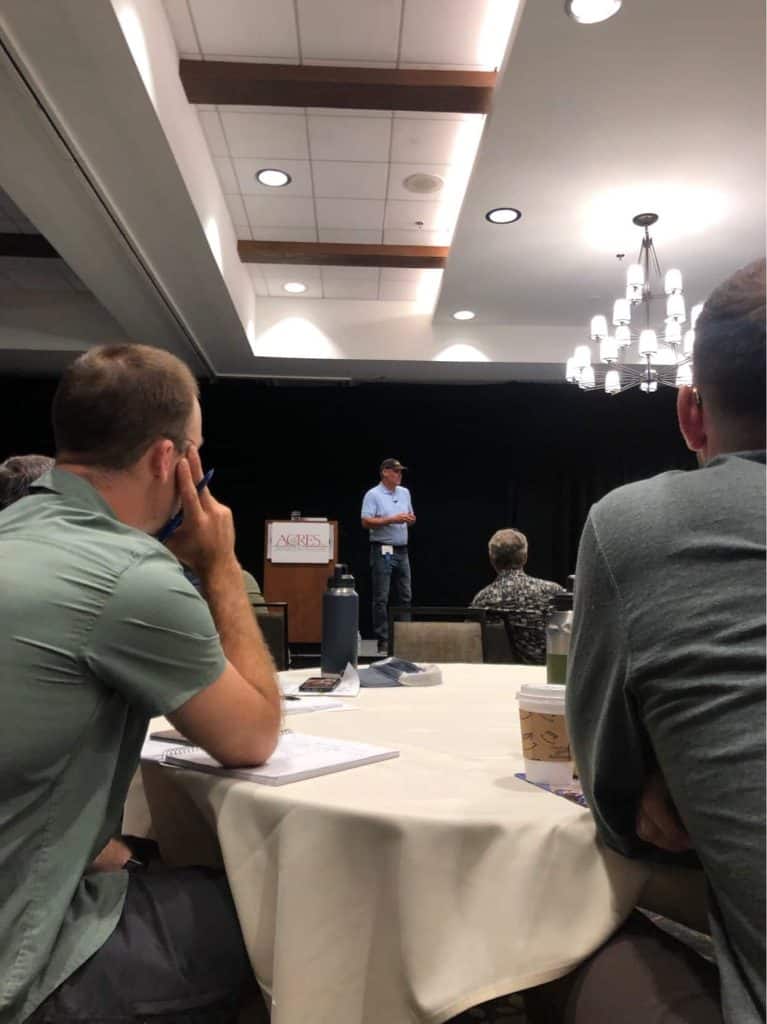 Among all the deep discussions going on were the Roundtable Discussions on Day 2! We had four tables set up for soil health topic discussions led by industry experts, from regenerative crop growing to humic acids. Listen to clips of key moments at the Roundtable Discussions here!
A Good Time Had By All
With so much going on at the Healthy Soil Summit, the Acres U.S.A. Team appreciated every interaction with attendees, speakers, sponsors and exhibitors. Here are a few key takeaways from our team from the 2022 Healthy Soil Summit:
When keynote Rick Clark could not identify a single corn or soybean farmer like him in the audience, he stopped and asked, 'Then why the heck are you listening to me?' The question was powerful, but not as powerful as seeing a diverse set of California vegetable and nut growers lean in and listen more intently after his question. What we saw form in that room was more evidence that these soil health fundamentals he spoke about are becoming a real foundation on which to build new, more effective agronomy across the planet. I don't know if Rick meant to create that moment, and to challenge the audience so directly, but he moved us forward a bit. It is a moment I will never forget.

Ryan Slabaugh, Acres U.S.A. GM and Publisher
I had multiple conversations about our content. Everyone says our content has much more depth than any other conference or training they attend.

Chad Kuskie
The best part for me was just seeing the passion from everyone who attended. The conversations held were just so passionate and energetic, and it's not something you see at just any event.

Hannah Fields
Keep the Soil Health Momentum Going
The Healthy Soil Summit may be over, but the learning doesn't stop there! Each month, Acres U.S.A. puts out a detailed, in-depth magazine on issues for regenerative farmers and ranchers, featuring practical articles and expert interviews. Learn more or subscribe here!
Those interested in learning in-person can attend the upcoming On-Farm Intensive with Gary Zimmer in Lone Rock, Wisconsin, on Aug. 22-23 – learn more at OnFarm.AcresUSA.com – or the annual Eco-Ag Conference & Trade Show on Dec. 5-8 in Covington, Kentucky – learn more at EcoAg.AcresUSA.com.
Stay up to date on the latest information and education from Acres U.S.A. by signing up for our email newsletters here!