We're excited to announce that Eco-Ag Conference speaker, author and regenerative hemp farmer Doug Fine will be aired on C-SPAN this weekend! The segment will feature Doug's presentation at the 2021 Eco-Ag Conference & Trade Show that took place this past December.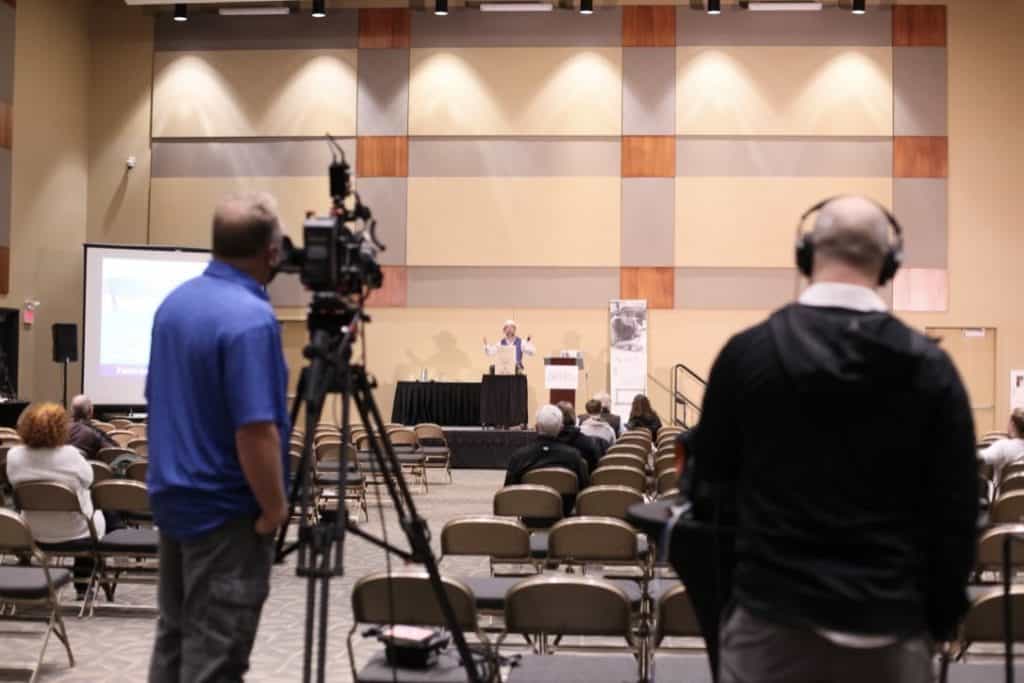 How to Watch
The presentation will go live at 2 p.m. ET on Sunday, February 27th on C-SPAN 2. You can go directly to the broadcast at the CSPAN website here.
There will be a second live showing of the presentation on Monday, February 28th, also at 2 p.m. ET pm on C-SPAN 2 and at the same link.
What You'll Learn
Is anyone having success with hemp? Yes! The hemp industry is now out of its infancy and starting to mature. As the market sorts out the true professionals from the short-term prospectors, the goal for all successful hemp growers is need to create high-quality products, which start with a high-quality crop.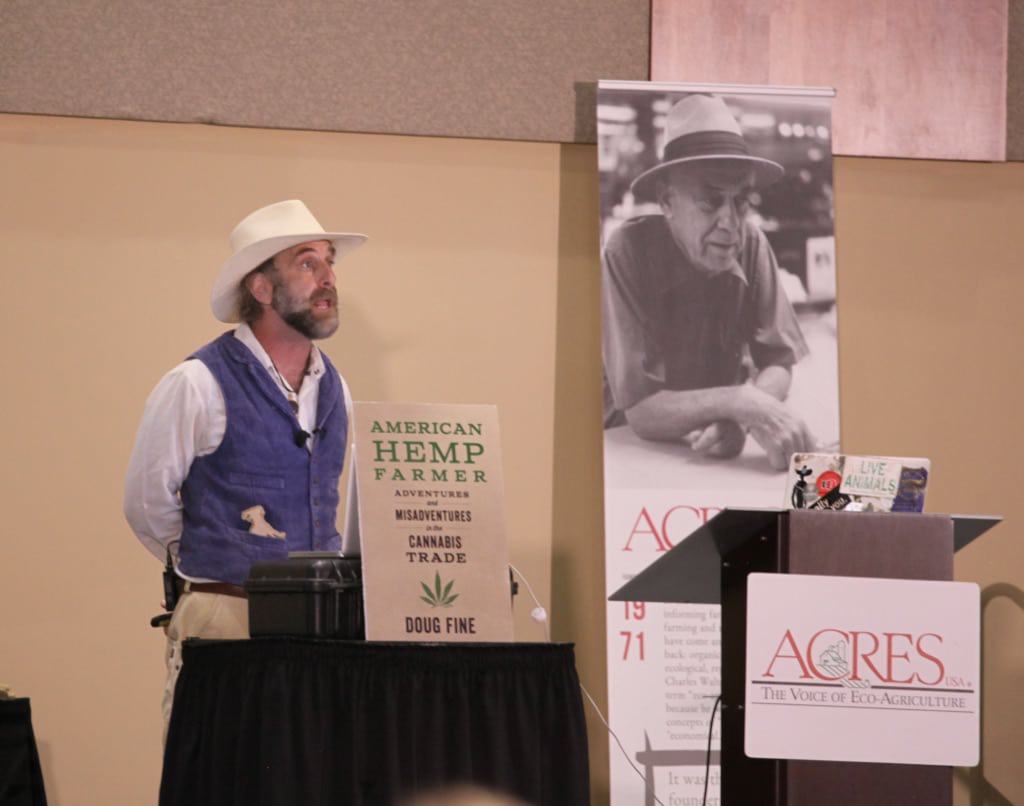 Doug Fine, author, advocate and experienced hemp grower, discusses the realities of growing hemp, how he achieves success in a competitive marketplace, and how his hemp operation fits into an overall regenerative system on his New Mexico farm.
For those who did not attend the 2021 Eco-Ag Conference & Trade Show, this is a great opportunity to virtually "sit in" on a session and learn from an expert in the field. In a recent Instagram post, Doug wrote this about his experience presenting and being filmed at the 2021 Eco-Ag Conference:
I was thrilled at the delightfully appreciative reception this talk received — it was a magical day and felt like proof that one of my mantras, "This Time The Farmers Are In Charge," is coming to pass, in the bottom of the ninth inning for our species. As I was weaving tales of attempted food security and soil building that day, I felt that humanity has a chance. Folks were fired up about regenerative farming and, ya know, all of our great- great-grandchildren having a habitable planet. … And yes that is a hemp-printed goat peaking out of the pocket of my hemp corduroy vest.
Who is Doug Fine?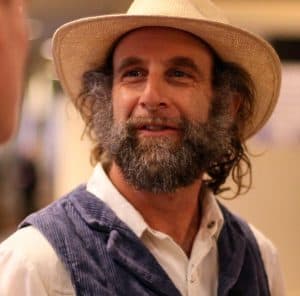 Doug Fine is a pioneer voice in cannabis/hemp and regenerative farming. In the hemp/cannabis sphere, Doug is a farmer, author and well-regarded researcher and consultant for projects all over the world. He has been a hemp seed development researcher with the University of Hawaii. He is marketing an organic farm-to-table hemp product that he helped grow in Vermont (called Hemp in Hemp), and taught a course on Organic Hemp Farming and Marketing at Sterling College's School of the New American Farmstead.
In addition to his hemp work, Doug is an award-winning culture and climate correspondent on five continents (for NPR, the New York Times, and the Washington Post), and a repeat Conan and Tonight Show guest.
Doug is also a solar-powered goat herder and a bestselling author. His books include American Hemp Farmer (his latest), Hemp Bound (a must-read for anyone entering the industry), Too High to Fail, Farewell, My Subaru, Not Really An Alaskan Mountain Man, and First Legal Harvest, which was printed on hemp paper.
You can also listen to Doug talk about all things hemp and regenerative agriculture on the Acres U.S.A. Tractor Time podcast – on Episode 33 and Episode 48.
Watch on Sunday or Monday!
Don't forget to tune into C-SPAN 2 – or this link – on Feb. 27th or Feb. 28th at 2 p.m. ET to learn about regenerative hemp from Doug Fine!