This month, we're focusing on the topic of market farming. Learning efficient and market-forward systems can be useful for any operation, whether big or small.
Here is a list of resources around the topic of market farming – from free articles to educational book titles.
Best Books on Market Farming
Find more books on market farming at the Acres U.S.A. Bookstore in the Gardening Collection.
Read Free Articles
Our EcoFarmingDaily.com website is a free resource for all kinds of in-depth articles, interviews and how-to's on regenerative agriculture. Here are a few popular articles focused on market farming:
Learn in Person
The best way to learn is talking with the experts face to face. This is exactly what you can do at the annual Eco-Ag Conference & Trade Show. In the past, we've had speakers such as Marty Travis, Nichol Masters, Fred Provenza and more! This year we've already confirmed John Kempf, Dr. Don Huber and Kris Nichols. Learn more about the conference at EcoAg.AcresUSA.com and sign up for our News & Announcements email newsletter to stay up to date on agenda and speaker announcements!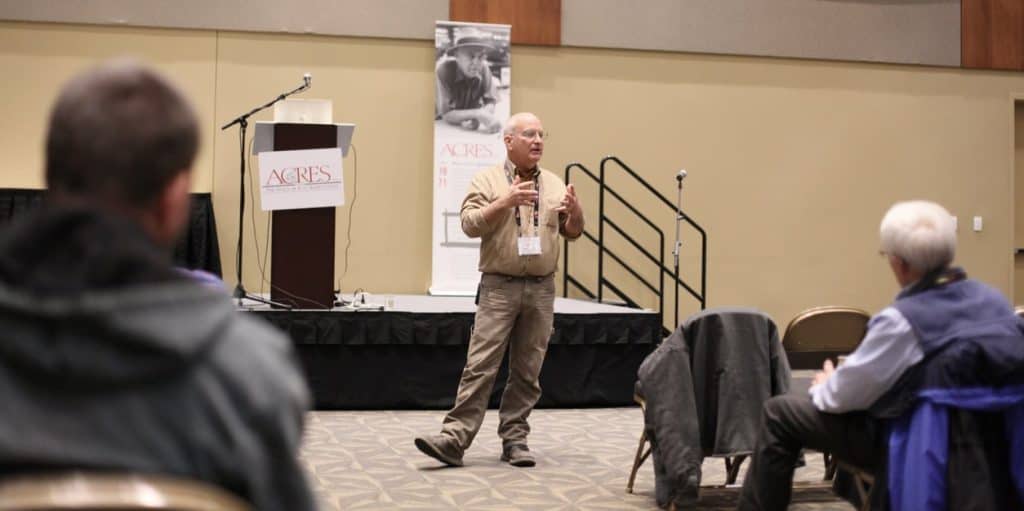 Read the July 2022 Issue
The July 2022 issue of Acres U.S.A. magazine deals with the theme of market farming, with a number of in-depth and educational articles, including:
Nutrient Management
BY JOHN KEMPF
How to manage nutrition on a farm growing multiple products.
Cover Your Assets
BY JENNIE LOVE
Incorporating cover crops on diversified flower farms.
Eliminate Burndown 
BY RICK CLARK 
A good defense leads to a good offense, even on the farm. 
…. AND MORE!
Buy the print version of July 2022 here, the digital version here, or subscribe here to get the magazine delivered to you monthly.
Stay Up to Date
Want free information delivered directly to your inbox each week on topics like pasture management, soil health and more? Sign up for our weekly Acres U.S.A. newsletter right here!