This month, we're thinking a lot about the process of transitioning from conventional to regenerative agriculture. We all know it's not an easy flip of the switch, but a years-long process of effort, dedication and learning.
Here is a list of resources for learning about that transition to regenerative agriculture, no matter if you're just beginning to shift your operation, are already in the process, or looking to optimize your soil health even further.
Read Free Articles
Our EcoFarmingDaily.com website is a free resource for all kinds of in-depth articles, interviews and how-to's on regenerative agriculture. Here are a few transition-specific articles to get started:
Best Books on Transitioning Tactics
You can't go wrong with any book on soil health, but here are a few choice titles from the Acres U.S.A. Bookstore to get you into the regenerative agriculture mindset: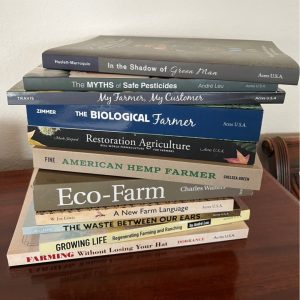 Find even more inspiration among the Acres U.S.A. Published titles and our Soil Health Collection. Sign up for the Book of the Week email newsletter to get free chapter excerpts and weekly deals delivered straight to your inbox.
Read the April 2022 Issue
Get the most timely articles on transitioning to regenerative agriculture in this month's issue of Acres U.S.A. magazine!
Microbial Community by Dr. Judith Fitzpatrick
Transitioning Land by Gary Zimmer
Corn Futures by Anneliese Abbott
… and more!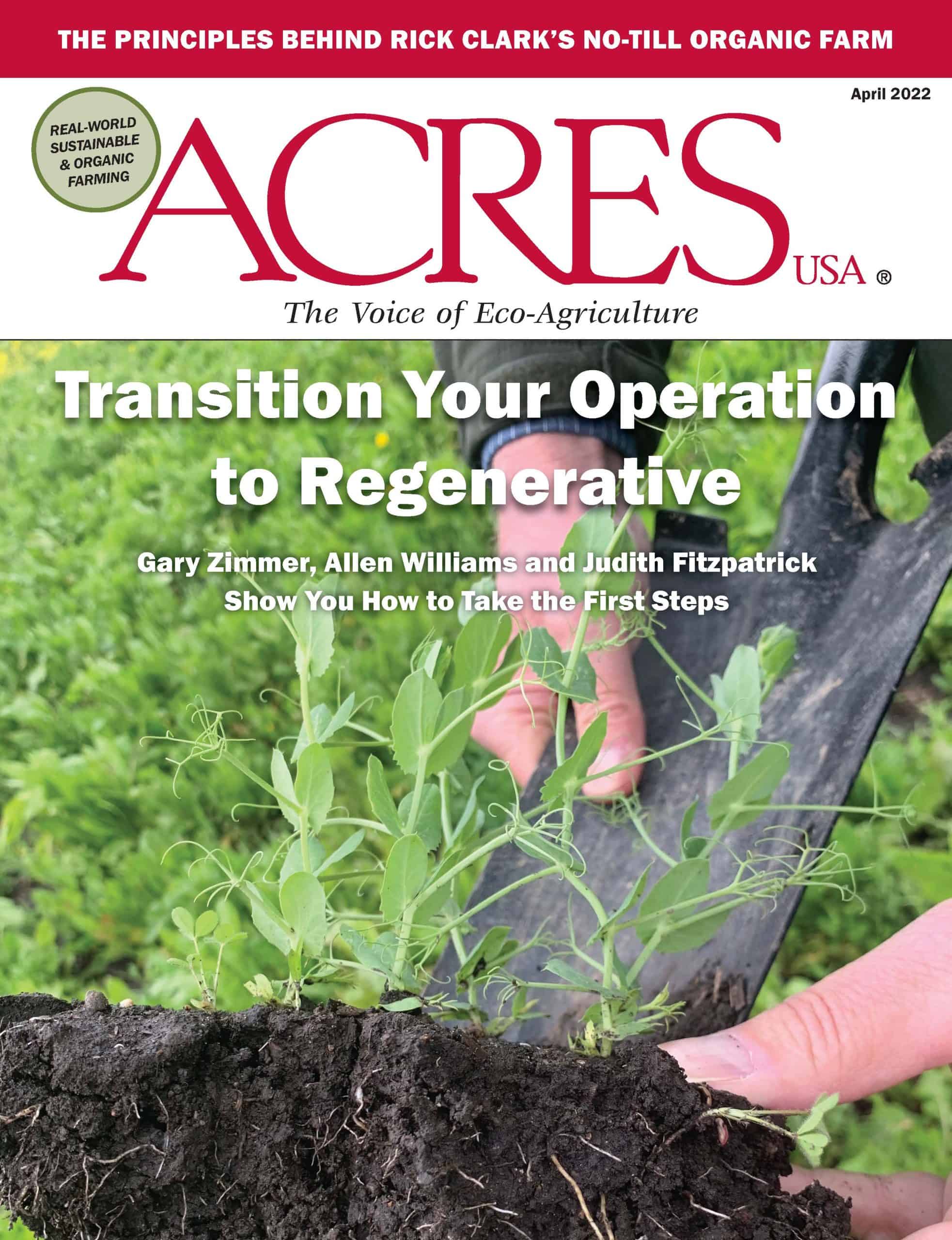 Get the print version or digital version – or subscribe to Acres U.S.A. magazine here to get monthly regenerative agriculture info delivered right to your door!
Online Learning
Advance at your own pace with an expert farmers as your instructor. Our courses at Eco-Ag U Online are curated for farmers, growers and ranchers interested in improving their yields and soil health. Check out the full roster of courses here, or get started with one of these:
In-person event
Nothing beats learning in person and networking face-to-face with your peers. This summer, those seeking to improve their soil health management systems will have the chance to do so at the 2022 Healthy Soil Summit. Join us on Aug. 2-3 in Sacramento, California, for an event for farmers, by farmers.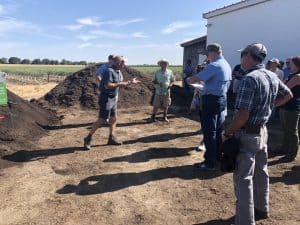 Rick Clark will give the keynote presentation, and two days of workshops will focus on essential, practical education around soil health, including topics of water management and soil microbiology.
Next Wednesday, April 13, is our first Earliest Bird deadline, so you can get a deal if you register by or before that date! Learn more about the Healthy Soil Summit here, or register right away here.
Sign up for our News & Announcements newsletter to stay up to date on Acres U.S.A. events – including Healthy Soil Summit and our annual December Eco-Ag Conference & Trade Show – right here.