This month, we're focused on the theme of Pasture and Grazing. You will see this theme reflected in Acres U.S.A. magazine, in our weekly email newsletters, and in our June Book of the Month feature: Albrecht on Pastures, Vol. VI by William A. Albrecht.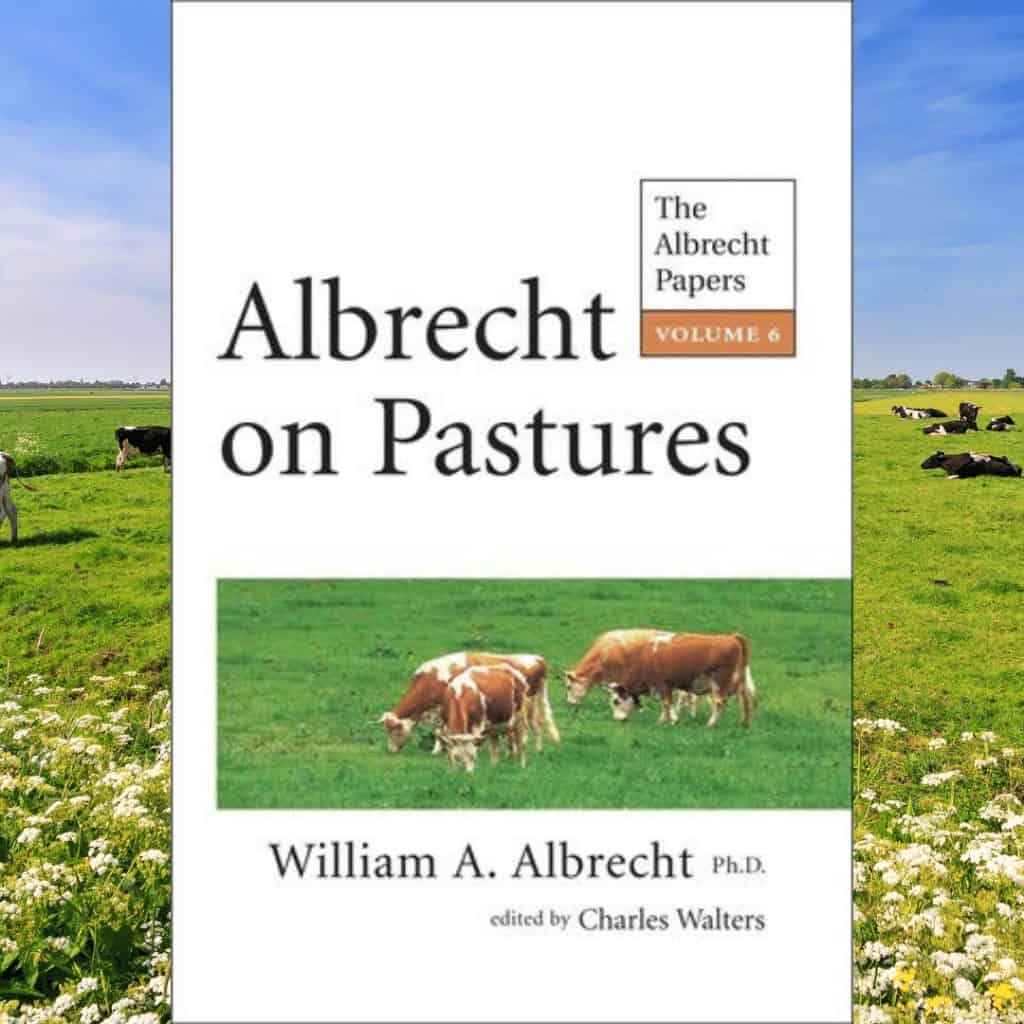 Original Price: $25.00
Book of the Month Price: $20.00 — Buy it now!
Read about Albrecht's substantiated theory and observation that insufficient soil fertility is responsible for poor crops, weeds and thereby a poor diet for the cow in terms of her food choice and her output. An indispensable foundation for anyone interested in sustainable, ecologically responsible agriculture — more critical today than ever.
Want exclusive access to the best deals on books each month? Get the Book of the Week email newsletter delivered directly to your inbox!