Are you wondering what you can do to help offset your impact on the climate? Then this new Eco-Ag U Online course from hemp expert Doug Fine is a great place to start. His answer: "Plant some hemp in your backyard garden."
For the last several months, in between speaking engagements at SXSW and NoCo Hemp Expo and work on his American Hemp Farmer docuseries, Doug has been refining his comprehensive new course – Hemp Gardening: Growing Food Security and Fighting Climate Change.
Why Grow Hemp in Your Garden?
Even as hemp makes a major comeback as a regenerative commercial crop, backyard gardeners and small-scale food farmers can benefit from a superfood harvest while they sequester carbon. How much carbon? Every plant helps. As our course instructor Doug Fine puts it in his book, American Hemp Farmer, "A growing body of research suggests that each cubic inch of topsoil we restore of the world's farmland sequesters up to three billion tons of carbon annually."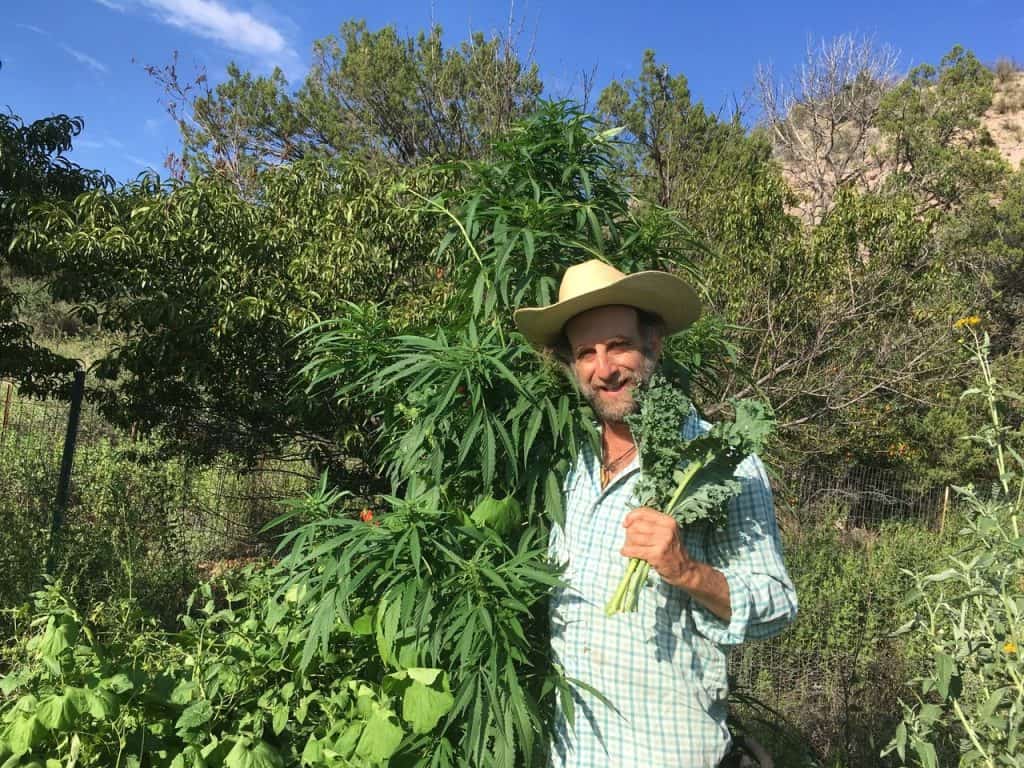 So even your backyard hemp crop, planted, as Doug describes, among your basil and tomatoes, is helping ensure a livable planet for your great-great grandchildren. This is the "many small fish have the most impact" concept. This practical and accessible course will teach even a total gardening beginner a full season of lessons, from how to make a hemp seed sprout to what you might want to do with the harvest. Hint: hemp seed is a protein-rich superfood.
What You'll Learn About Hemp Gardening
This practical, self-paced course outlines a season's worth of lessons for gardeners of all abilities. Doug will get you fired up and ready to start planting! Specific concepts and techniques he will teach you include:
How to prepare soil for premium hemp
How to select the right genetics and seeds
How and when to plant for superfood, fiber, flower, or just carbon sequestration
Companion planting with Hemp
Troubleshooting––disease, pests, water, etc.
How to dry and process your harvest
The rules and regulations of growing hemp
And more!
About Your Instructor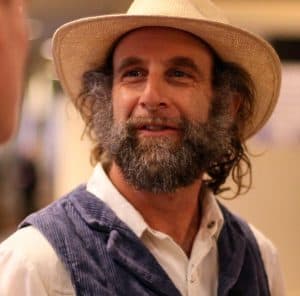 Doug Fine is a pioneering voice in regenerative farming, as well as a bestselling author and much more! He has cultivated hemp for food and seed-building in four U.S. states and teaches a Sterling College hemp class in Vermont. He has worked as an award-winning culture and climate correspondent for outlets like NPR and the New York Times, and has had numerous television appearances (Conan, The Tonight Show, CNN) as well as a TED talk presentation.
Most recently, Doug's presentation at the 2021 Acres U.S.A. Eco-Ag Conference & Trade Show aired on C-SPAN (watch it here). In February 2022 he presented at SXSW on "What Anyone Can Do to Stabilize Climate: Plant Hemp," moderated a panel and delivered a keynote address at the NoCo Hemp Expo in Denver.
Get Started Today!
The Hemp Gardening: Growing Food Security and Fighting Climate Change course is waiting for you! Start and stop any time as your schedule allows, and follow Doug's steps to improving your garden, and in a small part, the entire planet! Learn more about this course, and Doug's large-scale regenerative hemp course, here at Eco-Ag U Online.