Acres U.S.A. is proud to present National Soil Health Day on June 23rd, 2021. We started National Soil Health Day in 2019 after discovering the 2008 United States Senate bi-partisan resolution to celebrate soil health and soil health professionals had led to little action and change. Acres U.S.A. is working to take this resolution to a local level and to foster positive action to protect our soil and education on the importance of sound soil management.
This year, we're really focusing on the impact individuals can have on soil health. Everyone plays their part, whether it's using soil amendments, using rotational grazing, or even just learning to compost. We want to see how you do soil health and you can win a prize for showing us!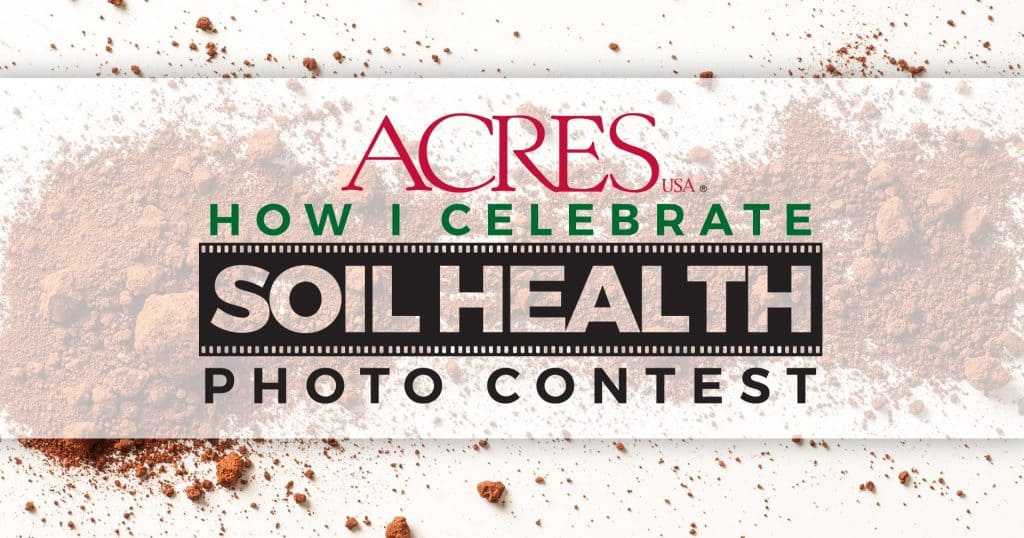 Enter the How I Celebrate Soil Health photo competition and show us your version of soil health. All submissions are automatically entered to win awesome prizes, including free admission to the upcoming Healthy Soil Summit this fall.
And, just like in previous years, in honor of National Soil Health Day, we are asking individuals, businesses, organizations and government officials to sign the resolution to pledge their support of soil health and soil health professionals.