Get a special price on this book through the month of May, and be sure to sign up for our Book of the Week email newsletter for more exclusive offers!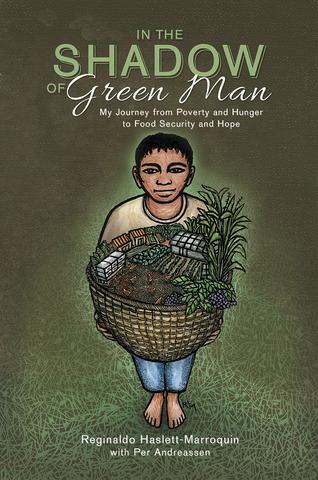 Original Price: $20.00
Book of the Month Price: $16.00 – Buy it now!
Join the wonderfully colorful and poetic Reginaldo Haslett-Marroquin, or Regi, as he weaves together stories from his upbringing in revolution-torn Guatemala, the vision of a regenerative form of farming which uplifts people, and the wandering fable of the Green Man. The result is an immensely readable, enjoyable journey that informs as it entertains and enlightens.
Witnessing firsthand the human suffering caused by unjust and environmentally destructive farming practices set Regi on a path of helping people lift themselves through, of all things, tapping the natural behaviors of the lowly chicken. With the mind of an engineer, the passion of minister, and the depth of a philosopher the author has created not only a wonderful yarn, but a book for our generation asking the questions and providing many of the answers needed by millions.
Softcover, 208 pages.
Author and Regenerative farmer Reginaldo Haslett-Marroquin, in partnership with Acres U.S.A., is pleased to announce the start of a new project: The Salvatierra Farm! Located in Minnesota, this farm will serve as an educational hub for BIPOC farmers in his region. Regi's family farm will demonstrate regenerative poultry farm operations, smart entry points for new farmers, reducing unneeded costs, and supporting what the land gives us with smart agriculture tactics. To support this incredible effort, Acres U.S.A. pledges that, whether you pay $25, $50, $100 or $1,000 for his book, In The Shadow of Green Man, Reginaldo Haslett-Marroquin (Regi) will receive all proceeds above the $18 publisher fee. When you purchase this book, you will also directly support the farmer who wrote it to help him start his family farm. Learn more and get involved today!
Want exclusive access to the best deals on books each month? Get the Book of the Week email newsletter delivered directly to your inbox!