October 28, 2020
CANBERRA, Australia — At the official Australian and global launch of the book, The Waste Between Our Ears by Gerry Gillespie, 12 experts gathered on Oct. 26, 2020, to discuss the role of his book in the idea of changing how our world thinks about waste. The book connects the dots between our waste of food and resources and our pollution of the planet.
Gillespie, who first introduced zero-waste to the world in the 1990s, started the virtual launch by acknowledging his own debts to the indigenous Australians who cared for the land for centuries before colonization. The native Australians had already established a circular economy the world is now trying to return to, Gillespie explained.
"The problem has always been, we moved here expecting humans to create waste," Gillespie, an Australian and recent cancer survivor, said. "We have to change that way of thinking."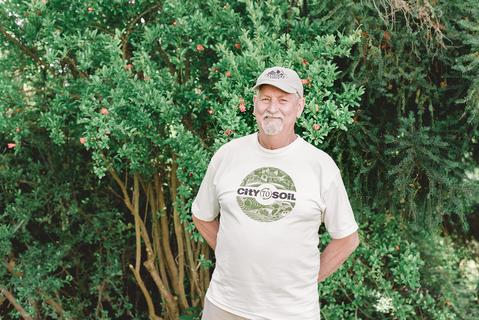 Chris Steel, the minister of recycling in Australia, joined the call to talk about the impact this book could have on policy in his country.
"We have to think of waste as a resource we can all use," Steel said. "We are embarking on a journey at the moment to reduce the amount of organic material going into our landfills," A recent policy to create a residential compost-waste program is under consideration, he added.
"There is a group that understands the value of this material, but we have to embrace the larger community with this idea," Steel added.
"Enormous potential for further research," added Dr. Sara Beavis in her talk. Dr. Beavis is a senior lecturer at the Fenner School of Environment at Australian National University. "There's enormous potential there for social research. I think back on the success of the anti-litter campaigns in the 70s and 80s here in Australia, and how successful there were, and how they affected societal change."
The book details ways communities around the world are monetizing their organic waste, and other products, by rethinking their landfill systems. Instead of using them as storage yards, countries like Wales and Egypt are turning them into sourcing centers for manufacturers and fertilizer companies.
Gillespie was credited by Eric Lombardi, a recycling expert and advocate based in Boulder, Colorado, for being the "Godfather of Zero waste" for an essay he wrote in the 90s for the recycling community.
"We realized then that recycling is just the beginning," Lombardi said. "The reason the economic model is not working is because we have results from our current economy that we are not paying for. Pollution, racial inequity … we need a new philosophical approach, to what he is calling, 'economic efficiency,' and that's a brilliant idea we need to start discussing."
Popular Australian author Jackie French, who lives with indigenous populations, wrapped up the launch with a talk about how a book can have impact on the world. She noted the vanishing wildlife around the world, and that connection to be how we treat our ecosystems.
"We are a clever species," she said, explaining that although the land she is on is close to zero-waste, the world beyond — feral animals, water and air pollution, for example — are never far away. "We are pretty much zero waste here. It's because we do not consider how it will not work. Instead, it works."
Other speakers, including Max Purnell, a New Zealand farmer; Ryan Slabaugh, Acres U.S.A. publisher; David Hardwick, an ecologist; Mal Williams, a Wales illustrator and zero-waste expert; Martin Royds, an Austrlian farmer; Richard Dennis, chief economist at the Australia Institute, and advocate Fiona Armstrong, executive director of the Climate & Health Alliance, joined Gillespie for the discussion.
Order here: https://acresusa.gtstaging.com/products/the-waste-between-our-ears
Use the code WASTE between now and Oct. 31 to save 10% on the book title.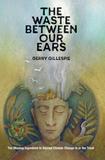 Book Details
$28.00
Copyright 2020
177 pages
SKU #7582
ISBN 9-781601731562