We're thrilled to announce that Indiana farmer Rick Clark will present the keynote for our annual Healthy Soil Summit event this year!
Running from Aug. 2-3, the Healthy Soil Summit will teach you useful tactics that you can implement immediately. Our two days of workshops and keynotes will help you no matter what you grow – from nuts, to orchards, to cash crops, pasture and more.
Join us in person in Sacramento, California, this Aug. 2-3 for the Healthy Soil Summit.
Meet Rick Clark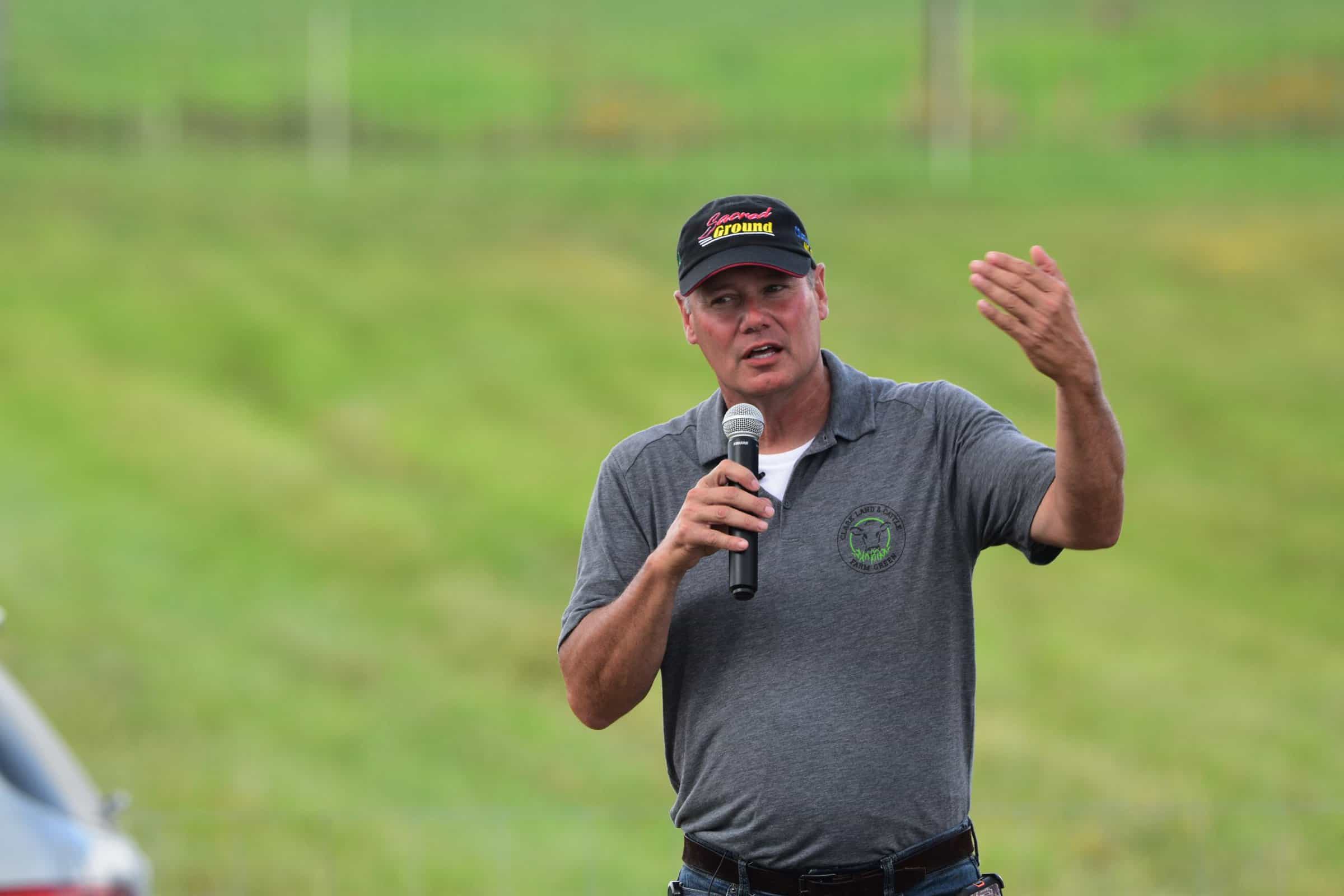 Rick Clark is a fifth generation farmer from Williamsport, Indiana. Rick has developed – and is constantly improving – a systematic approach to regenerative farming. He strives to be a low-cost input producer, while maintaining an increase in yield year after year. The farm is 100% non-GMO, 100% no-till, and 100% cover crop. Rick is currently transitioning all acres of the farm to organic, and is most proud of developing a system of organic farming that utilizes no tillage and suppresses weeds with cover crops. Rick cares deeply about human health, as it is one of the main drivers behind his innovative farming system, which he believes will be viable and sustainable for generations to come.
In his keynote presentation, Rick will share his incredible experience transitioning his large-scale conventional system to no-till organic – providing lessons for any farmer along the way. Rick's presentation is titled "Regenerative Organic Stewardship With No Tillage" and includes the following key points:
Change is good;
It's time to get a little uncomfortable;
The journey from mass soil destruction to organic no-till;
The economic benefits of farming green;
Implementing the principles of soil health.
Rick will explain the practices used, how he manages the challenges that inevitably arise, and why he believes this new system will be sustainable for generations to come. Sign up here to attend the 2022 Healthy Soil Summit this summer!
Learn About Soil Health Management
The Healthy Soil Summit, started in 2019, is an essential learning and networking experience for farmers and ranchers, from conventional to organic. Attendees just starting their soil health program or advanced in their programs will leave with a better understanding of the key principles and techniques being used by top world's soil health managers.
Our workshops and farm tours, led by real-world farmers and ranchers, will help increase your operation's resilience to weather and climate, while decreasing the need for fertilizers and inputs, and creating a more desirable product to sell to today's consumer.
Deadlines Approaching
Our first Healthy Soil Summit registration deadline is approaching! Earliest Bird pricing will end on Wednesday, April 13. Register before or by that deadline to take advantage of early pricing on this incredibly useful and educational event!
Register for the 2022 Healthy Soil Summit here.
Stay Informed
Stay up to date on the latest info about Healthy Soil Summit agenda and speaker updates, as well as educational opportunities from Acres U.S.A. all year long. Sign up for our Weekly Digest: News & Announcements newsletter right here!