It's time to sign up for the 2023 Eco-Ag Conference & Trade Show! This year will see the event return to Covington, Kentucky, right across the river from Cincinnati, Ohio. Learn in-depth, practical management tactics from world experts while networking with farmers, ranchers and industry professionals in your area and across the nation.
2023 Eco-Ag Conference & Trade Show
Dec. 4-7, 2023 • Covington, KY
Register here
Take advantage of early bird tickets and ensure your place at the most important agricultural event of the year. Sign up here!
Top Quality Content
Every year, the Eco-Ag Conference & Trade Show brings farmers, ranchers, and industry professionals together for top-notch eco-agriculture education by some of the world's best experts – and 2023 will be no different!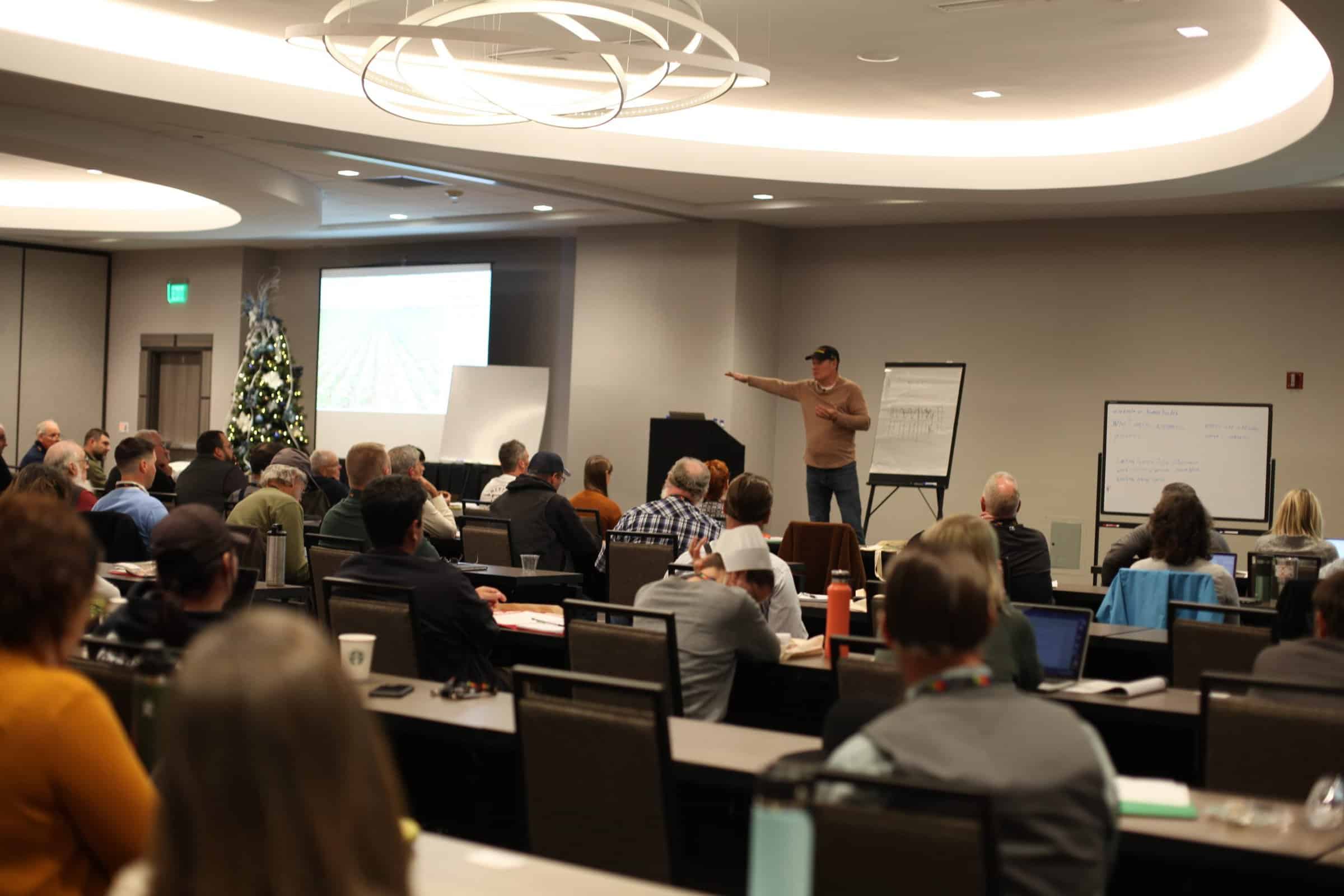 Previous keynote presentations have included:
David Montgomery and Annie Biklé
Reginaldo Haslett-Marroquín
Will Harris
André Leu
Eliot Coleman
… just to name a few!
The Eco-Ag Conference features multiple levels of education for farmers in different parts of their journeys. Sessions will cover the foundation and principles of sustainable, regenerative agriculture for beginner and journeyman farmers and ranchers, as well as those looking to transition their operations to more sustainable methods. Further sessions, and our Eco-Ag U all-day workshops, provide an even higher level of education for those looking to continue to refine and improve their operations.
The Trade Show offers a perfect place for attendees to connect with industry innovators as well as network among themselves. Companies from all around the U.S. and the world are proud to have their booths on the Eco-Ag Conference & Trade Show floor. 
Stay Informed
We will continue to release more information about the 2023 Eco-Ag Conference & Trade Show throughout the year. For the latest updates – including keynote and speaker announcements, Eco-Ag U workshop topics, important deadlines, and more – be sure to sign up for the Acres U.S.A. News & Announcements email newsletter here.