We are thrilled to announce another pair of fantastic keynote speakers for the 2021 Eco-Ag Conference & Trade Show, coming up on Dec. 6-9 in Cincinnati, Ohio. Don't miss your chance to learn from some of eco-agriculture's finest thought leaders!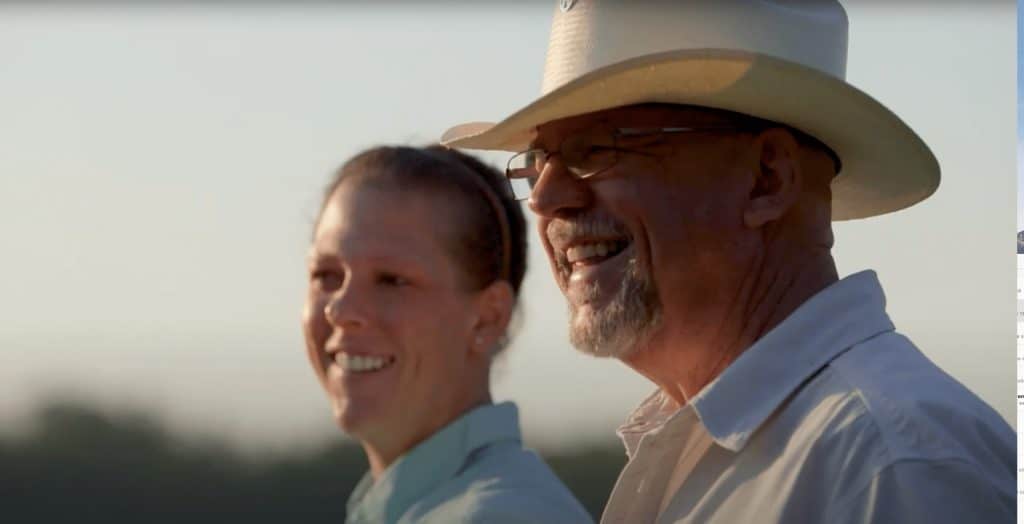 Will Harris is a fourth-generation cattleman, who tends the same land that his great-grandfather settled in Bluffton, Georgia. After Will took over managing the farm, he made the bold decision to transition the pesticide-, herbicide-, hormone- and antibiotic-intensive farming system to a regenerative farming system like his grandfather had 130 years before. Will and White Oak Pastures have been recognized all over the world as leaders in humane animal husbandry and environmental sustainability.
Jenni Harris, Will's daughter and Director Marketing for White Oak Pastures, will join her father for an authentic look at how they built their operation, including the challenges of creating a regenerative operation within a conventionally dominated food system, how to build bridges between generations of farmers, the importance of communicating to consumers, and more. You won't want to miss this important conversation!
Don't hesitate – register today for the 2021 Eco-Ag Conference & Trade Show. The event will take place in person Dec. 6-9, 2021, in Cincinnati, Ohio. Sign up here!
Want to get updates like this delivered directly to your inbox? Sign up for our News & Announcements email newsletter here.