Earth Day is today – April 22, 2023. And while every day it is important to care about our planet, it never hurts to take one day in particular to take an extra close look at our relationship with this marvelous earth.
In honor of this year's Earth Day – in the midst of a world waking up to the benefits and importance of regenerative agriculture – we reached out to a number of our Acres U.S.A. authors, event speakers, teachers and friends to get their take on what this day means to them, to us and to everyone.
We hope you enjoy these snippets of thoughtful wisdom. Be sure to check out our social media channels where we'll be posting these in shareable segments. Happy Earth Day.
(Interested in further reading? Check out our list of great Earth Day book recommendations from Acres U.S.A. experts for Earth Day 2022 here!)
Jesse Frost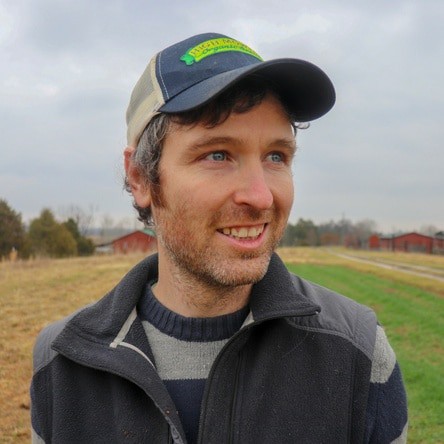 Organic Market Farmer, Author, Speaker, Co-Founder of NoTillGrowers.com
I have a very fond connection to Earth Day as it was the first day I ever worked a farmers' market. I'd started my first farming apprenticeship a few weeks prior and it was absolutely wearing me down. I was exhausted and unsure if I could do this whole farming thing. Then that Earth Day market came and I saw the support and excitement around what we (the farmers) were doing and it completely reinvigorated me. "The cure for exhaustion is enthusiasm," as they say, and so that's what I think of every Earth Day––it's an annual reminder, in the rush of spring, why we do this.
André Leu
International Director of Regeneration International, author and speaker
Soil is the basis of all terrestrial life on Earth. It has the highest biodiversity and is the source of life for plants, animals, and us. We are all dependent on it, yet we are squandering this essential life-giving resource by poisoning it with toxic chemicals and eroding it with incorrect grazing and tillage. On Earth Day, prioritizing soil regeneration is essential to regenerate biodiversity, climate, and food and farming systems.
Jimmy Emmons
Regenerative Farmer, Soil Health Leader, Speaker.
I think Earth day is a day we should reflect how important it is to question. What we do on this earth has a direct consequence that we may not understand. Everything we do on our soil has an impact it's up to us to make it a positive or negative impact. We must consider if we destroy our soil, water and air how will we live here. If we could have a budget of 1/4 of what we spend looking for another planet to go we might just learn we could stay here and regenerate our planet to be sustainable for a long time.
Long Live the Soil our life depends on it
Gary Zimmer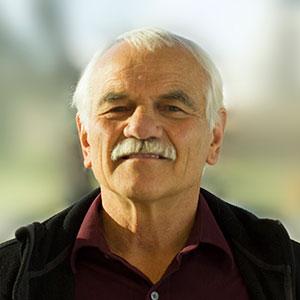 Regenerative grower, author, speaker and instructor
I remember Earth Day real well – it started in Wisconsin. It was awareness day, Silent Spring, the '60s movement, getting the government involved passing laws to protect the earth. It was a start. Mission accomplished – we are aware, but what can we do as an individual? It's a global project. Land care is just one part of it; biological farming, soil health, regenerative farming are the agriculture topics of the day. We have a path forward and know what needs to be done. Earth Day should now be called Action Day! I have been blessed to be a part of these needed changes.
Kelsey Ducheneaux-Scott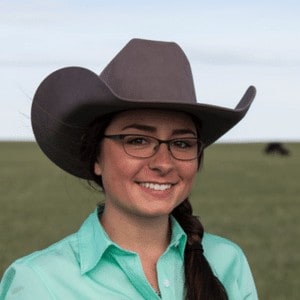 Rancher, Director of Programs Intertribal Agriculture Council, DX Beef.
Earth Day is the celebration of all of our relations across the ecosystem. It's a day to remember that we, as humans, are a part of the ecosystem that surrounds us. Earth Day is a day to celebrate those peoples that have committed their lives to the stewardship of our ecosystem, embracing their role as a keystone species that can learn so much from Mother Nature; the one relative in this system that is bigger, smarter, and tougher than us all. She's the thread that weaves all generations together, reminding us that someone was here to steward these lands before us, and someone will rise to the occasion upon our departure.
Bob Quinn
Regenerative grower, author and speaker
It has been 53 years since the first Earth Day celebration. I was a senior in college that April in 1970 at Montana State University in Bozeman. I remember a few signs on campus and some gatherings. I was supportive but more interested in finishing requirements for graduation which was then just a few weeks off. What a difference 53 years can make. I have now been a regeneration organic farmer for over 35 years and acutely aware of the connection between good health, good food, healthy soil, and good seed. Today with rain contaminated with glyphosate falling on our farm, the scattered alarms and warnings sounded by just a few on that April day in 1970 are now ringing like church bells from many voices in almost every community in the land. We have seen so many empty promises offered to us by the industrial agricultural chemical complex such as safer pesticides, reduction of ag chemicals due to the introduction of GMO's, etc., etc. As a result, our situation overall is much worse compared to 1970, especially in agriculture and food production. The quickest way to heal our planet is to heal our soil, air and water using regenerative organic agricultural systems. It is time to seriously strive to support that type of system and reduce our dependance on toxic chemicals which continue to poison our earth and our people. This Earth Day I hope you will join me by eating only regenerative organically grown food and then decreasing your support for chemical agriculture by the buying and eating an ever-increasing percentage of organic food for the rest of your days. Thank you for your time and your support of Earth Day! Your friend in Montana – Bob Quinn
Gerry Gillespie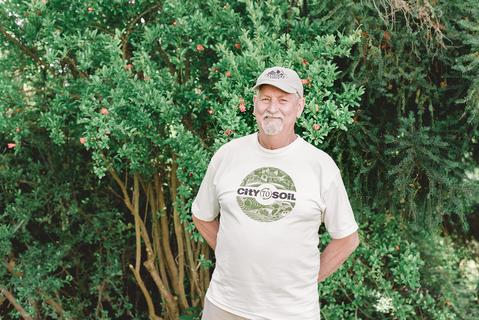 Author, speaker, researcher and advocate
To me, Earth Day highlights the need to reflect constantly on the need to protect soils all over the earth and all of the species which rely on soils for their survival – including humanity.
Dr. Nasha Winters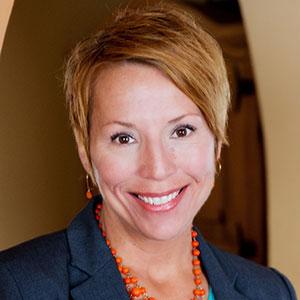 Global healthcare authority in integrative cancer research, author, speaker
Not sure why every day isn't Earth Day. Finding ways to honor, celebrate, and protect this big floating rock we call home is critical for our health and vitality. Put your feet on the ground, hands in the soil, and face to the sun. Be aware of the ebb and flow of seasons and moon cycles. Spend time in nature. Cherish every sun rise and set. Give thanks to another day on this beautiful planet.
Share the Message!
Thank you to our friends, colleagues and experts who shared their thoughts with us this Earth Day. Please share their message on social media – find us @AcresUSA on most platforms!