At Otter Creek, healthy soils and healthy animals are their top priority—you cannot have one without the other.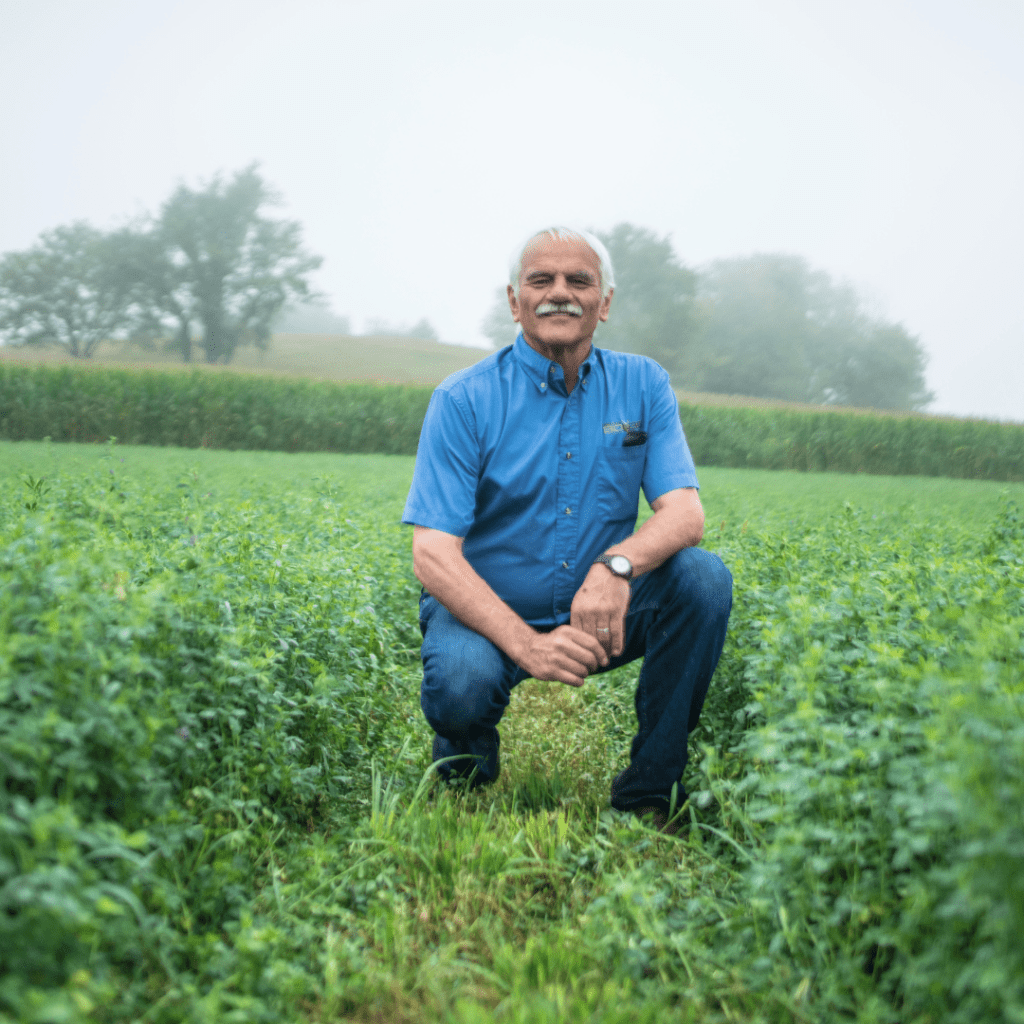 Raised on a Wisconsin dairy farm, Gary Zimmer is a world-renowned farmer, author, speaker, and biological farming consultant with over 35 years' experience in agriculture. He has helped thousands of farmers to improve their operations, starting with the soil and building to a profitable, successful farming operation. Gary is the founder of Midwestern BioAg, and runs Otter Creek Organic Farm together with his family.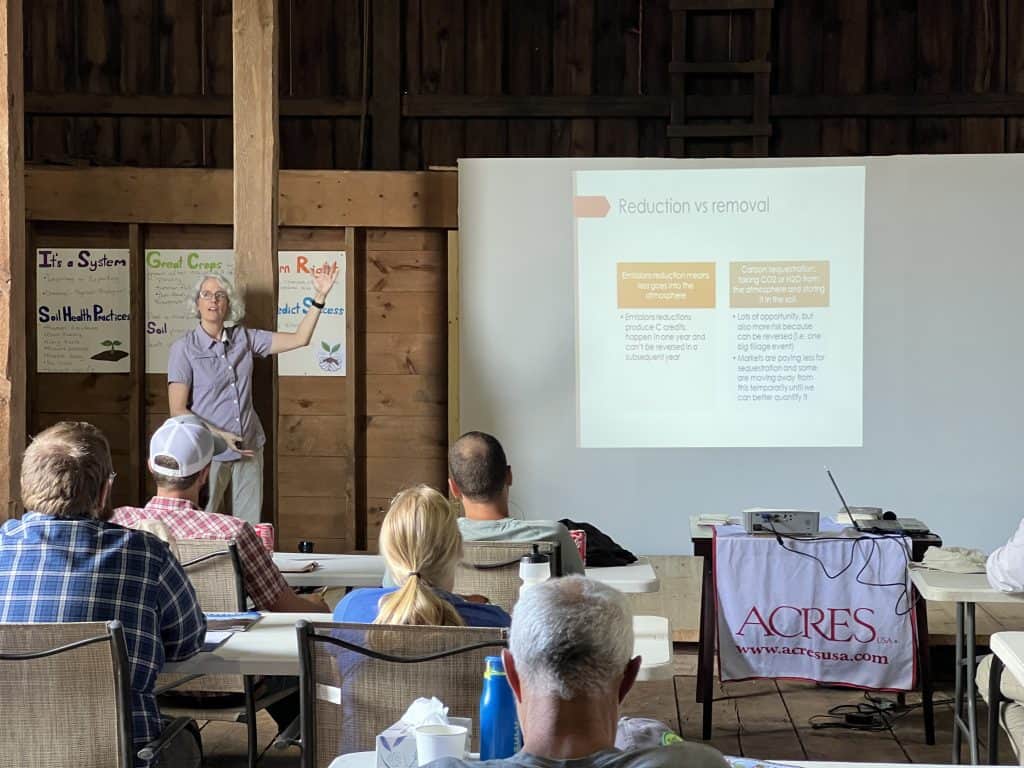 Leilani Zimmer-Durand grew up on her family's farm in southwestern Wisconsin.  Zimmer-Durand is a farm consultant, ecologist and agronomic educator with 15 years' experience in biological and organic farming.  She has written and spoken widely on soil health and fertility. Leilani is the former VP of Research and Development at Midwestern BioAg where she developed and tested carbon-based fertilizers. 
Here's a sample from Gary Zimmer's online course, where he is teaching the basics of soil health on his farm:
Acres U.S.A. Intensives put attendees in the field with the instructor to learn with all five of their senses. You will hear practical and useful information, see how it is applied, smell and feel the difference in healthy soil, and finally, taste food grown on the farm and prepared by a local chef. These are premium, life-changing opportunities to experience the change you would like to see on your own farm or ranch.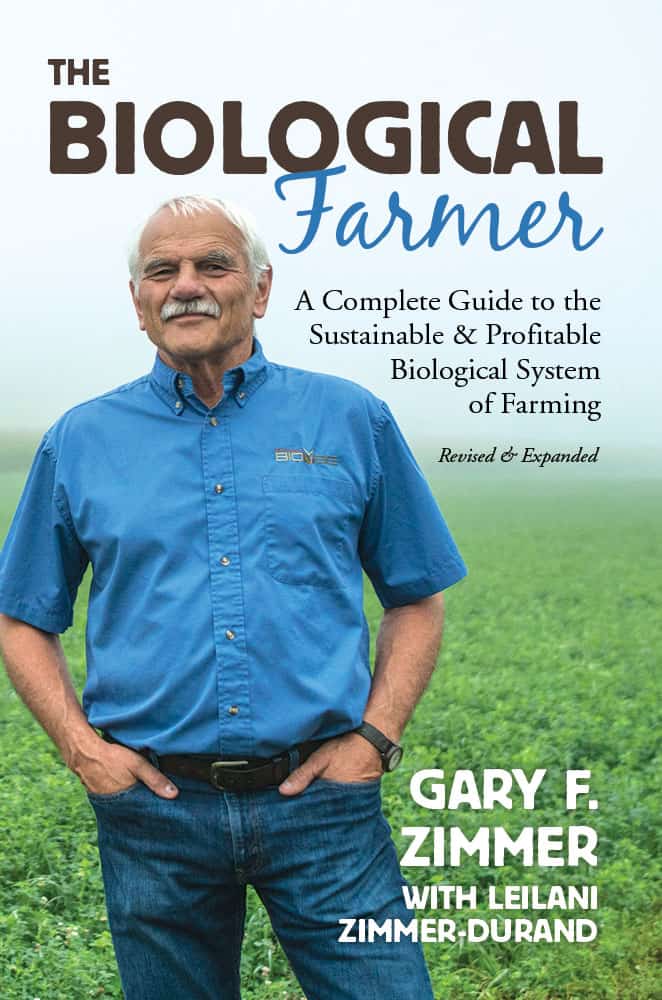 The Biological Farmer (2nd Edition)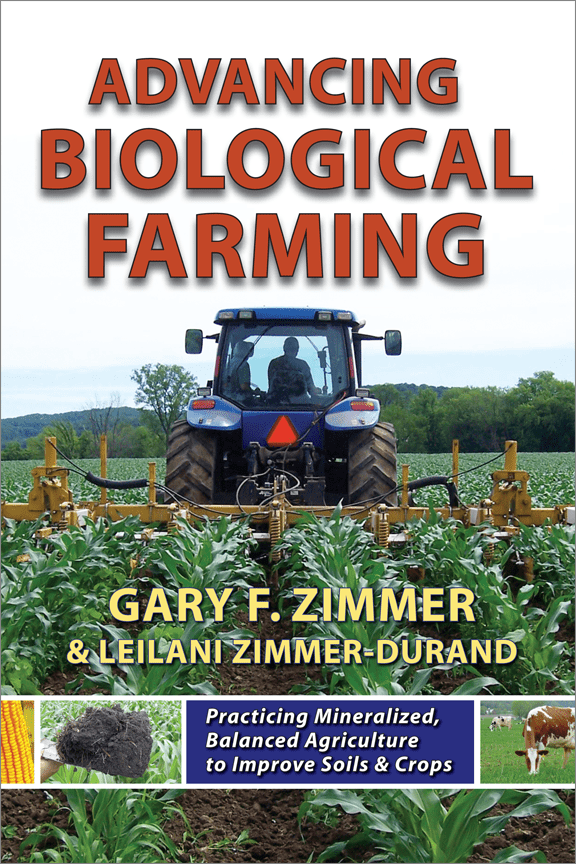 Advancing Biological Farming 
Free Articles by Gary Zimmer & Leilani Zimmer-Durand
Sign up for our email newsletters to receive timely updates about the On-Farm Intensive and other Acres U.S.A. events in your email inbox.